Blogs
The Regal Standard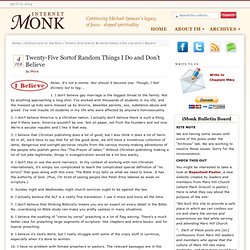 Relax. It's not a meme. Nor should it become one. Though, I feel divinely led to tag…. 1. I don't believe gay marriage is the biggest threat to the family.
Twenty-Five Sortof Random Things I Do and Don't Believe | internetmonk.com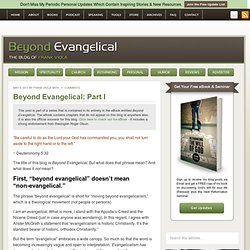 "Be careful to do as the Lord your God has commanded you; you shall not turn aside to the right hand or to the left." ~ Deuteronomy 5:32 The title of this blog is Beyond Evangelical. But what does that phrase mean?
Beyond Evangelical: Part I | Beyond Evangelical