Blogs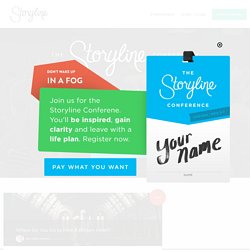 I heard a lecture recently in which the speaker talked about goals, and how powerful they are. He did say, however, that we shouldn't share our goals, if possible. In fact, if you shared your resolution in public, you're already at a disadvantage.
The Regal Standard is a twelve page newspaper, designed to honour God, broadcast his deeds, answer the hard questions and encourage the reader, and God's children everywhere, to follow him. Originally designed to counter an atheist convention in Melbourne in April 2012, it has many uses beyond that. More than 80,000 copies have been purchased so far, for Christians to pass on to friends and distribute in letterboxes and other venues.
The Regal Standard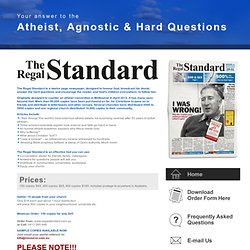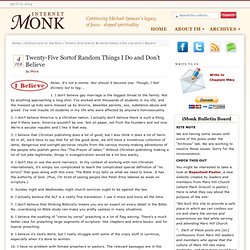 Relax. It's not a meme. Nor should it become one. Though, I feel divinely led to tag…. 1. I don't believe gay marriage is the biggest threat to the family.
Twenty-Five Sortof Random Things I Do and Don't Believe | internetmonk.com
Beyond Evangelical: Part I | Beyond Evangelical