Getting off the Grid
Ungrip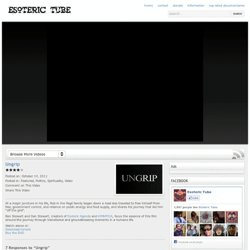 At a major juncture in his life, Rob in the Pagé family began down a road less traveled to free himself from fear, government control, and reliance on public energy and food supply, and shares his journey that led him "off the grid".
Free Plans To Build your own Bicycle Generator Pedal Power Station
UPDATE: I built this device in 1999 and since then I have received quite a few enquiries about purchasing a "ready to ride" system. I sold the device pictured on this page and built another just like it for another person, but I'm not really interested in producing this product myself. If you are interested in buying something similar to this, I'd heartily suggest you go over to Pedalpowergenerator.com .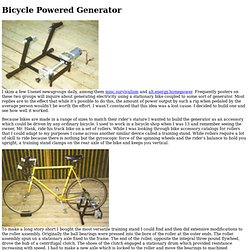 Bicycle Powered Generator
Community Renewable Energy
chap2
Solar Panels For Your Home | Getting Off The Grid - Renewable Infinite Energy