The Tech Lady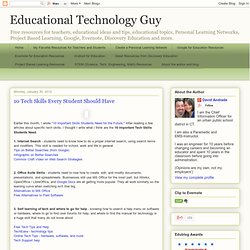 Earlier this month, I wrote "10 Important Skills Students Need for the Future."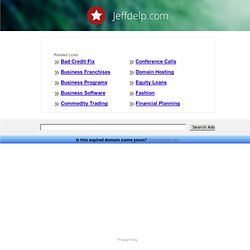 Passion is an absolutely critical component of effective teaching and optimal learning. As educator's we have an obligation to help students discover and pursue their passions (see The Power of Passion ), and hopefully, we bring a palpable energy to our work with students. However, I'm not sure that is enough.
How is your Personal Web Presence?
Apple is holding a press event in San Francisco on Wednesday, March 7, and Macworld will be on hand with live coverage of whatever the company announces. Join us at 1 p.m. ET/10 a.m.
Live Blog: Apple March 7 Press Event
Sign Any Document, Anytime, Anywhere on Any Device. Introducing DocuSign Ink.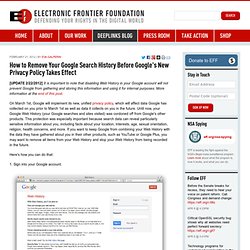 [UPDATE 2/22/2012] It is important to note that disabling Web History in your Google account will not prevent Google from gathering and storing this information and using it for internal purposes. More information at the end of this post . On March 1st, Google will implement its new, unified privacy policy , which will affect data Google has collected on you prior to March 1st as well as data it collects on you in the future.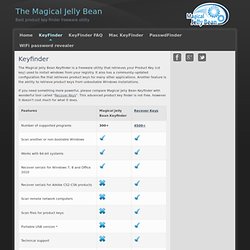 The Magical Jelly Bean Keyfinder is a freeware utility that retrieves your Product Key (cd key) used to install windows from your registry.
How to convert files with Format Factory - Format Factory video: Softonic
Facebook just announced a tool that notifies you by e-mail or SMS text message when someone logs into your Facebook profile from an unknown computer. The idea is to help you recognize when a hacker has broken into your account so you can respond quickly by either changing your password (if that's still possible) or contacting Facebook. Once you enable the notifications, you'll be required to identify each computer you use to log in when you first use it and choose whether or not it's a private or public machine. You'll be able to see a history of registrations from machines potentially used by hackers, and of course those hackers will be forced to type something into the identification field to get in, so you should be able to tell whether it was just a login that you forgot or not. Here's a quick guide to turning this feature on and using it. Step 1: Go to Account Settings and Enable Notifications
HOW TO: Get Notified When Someone Hacks Your Facebook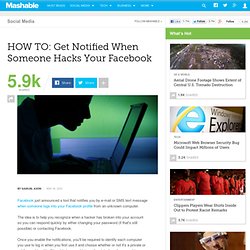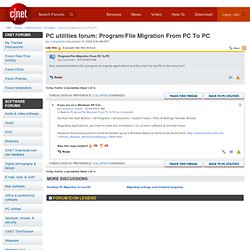 If you're asking for technical help, please be sure to include all your system info, including operating system, model number, and any other specifics related to the problem.
Program/File Migration From PC To PC - CNET PC utilities Forums