The Environment
Worst Pollution on Earth.wmv
Now that my university is closed for winter holidays, I finally have more free time to do all the crafty things I've been wanting to. One of these is a lamp made from plastic cups I've seen at taf , the art foundation, in the Monastiraki region in the center of Athens. When I first saw it at taf , I was amazed; I looked closely and I couldn't believe my eyes!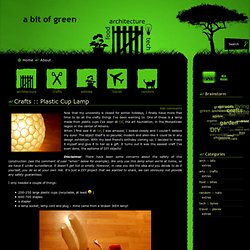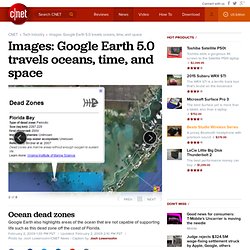 Google Earth 5.0, which was released on Monday , lets users travel underwater to see the sea floor. It also lets them travel back in time to see earlier versions of the service's aerial and satellite photography.
Ocean dead zones image - Images: Google Earth 5.0 travels oceans, time, and space
SCIENCE FOCUS: DEAD ZONES — GES DISC: Goddard Earth Sciences, Data & Information Services Center
This is not the title of a sequel to a Stephen King novel.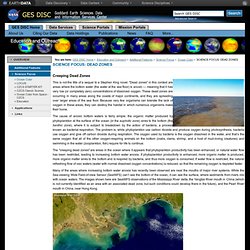 The Environmental Performance Index (EPI) is a method of measuring the performance of national governments related to environmental policies. Yale University and Columbia University release the EPI every year during the World Economic Forum , ranking 163 countries according to 25 indicators. The final mark shows how close the country is to accomplish the environmental goals . Here are the top ten green countries on the list which have made most, officially the greenest in the world . 1. Iceland, 93.5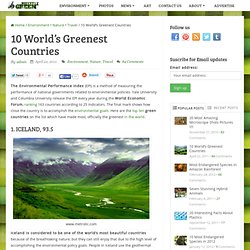 The Environmental Handbook - Feilden Clegg Bradley
League of Conservation Voters - Turning Environmental Values Into National Priorities
CEPF.net
Home - Environment America
Home Page | www.treepeople.org
The Trust for Public Land - Homepage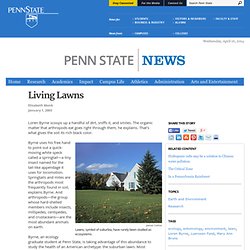 Living Lawns
Loren Byrne scoops up a handful of dirt, sniffs it, and smiles. "The organic matter that arthropods eat goes right through them," he explains. "That's what gives the soil its rich black color." James Collins