Game Dev Web Sites
Get flash to fully experience Pearltrees
Essays These are full-blown essays, papers, and articles. Presentations Slideshows and presentation materials from conferences. Interviews and Panels Reprints of non-game-specific interviews, and transcripts of panels and roundtables. Snippets Excerpts from blog, newsgroup, and forum posts.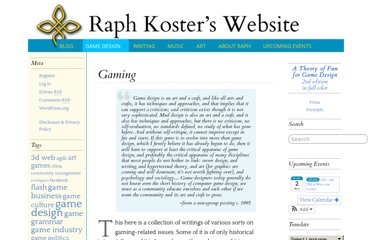 Whoops! What happened to this page? We seem to be having trouble finding the page you are looking for. As we continue to roll out areas of the website and fix up sections that are in place but not yet complete, we would recommend redirecting your request. Please visit archive.gamedev.net for a static representation of the old site.
Hide the progress bar forever? Yes No Learn to create your first game Making games is easy!