Contact and Petition
Call on your lawmakers to take the pledge Determining your location. Could not determine your location, try again? Determining your representatives. Could not find your representatives, did you enter the address correctly?
The Anti-Corruption Pledge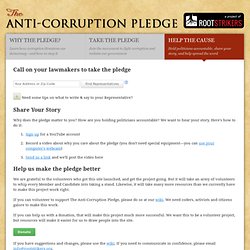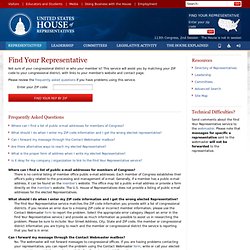 Write Your Representative - Contact your Congressperson in the U.S. House of Representatives.
Not sure of your congressional district or who your member is? This service will assist you by matching your ZIP code to your congressional district, with links to your member's website and contact page. Please review the frequently asked questions if you have problems using this service. Where can I find a list of public e-mail addresses for members of Congress? There is no central listing of member office public e-mail addresses.