TERRORISM
Online Giving ... Support our work Help Victims of Typhoon Haiyan The Clinton Global Initiative has created a list of CGI members and commitment-makers with extensive experience in emergency response.
VOICES of September 11th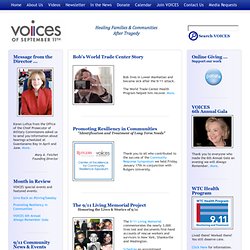 Prophet of Doom - Islam's Terrorist Dogma in Muhammad's Own Words
The NEFA Foundation
International Institute for Counter-Terrorism
WITS NextGen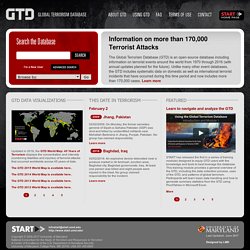 The GTD 2012 WebGL Globe is an interactive geographic visualization, currently in beta, that plots the location and frequency of terrorist attacks worldwide. It was developed by START using the WebGL Globe open platform created by the Google Data Arts Team. The GTD 2012 World Map displays the concentration and intensity (combining fatalities and injuries) of terrorist attacks that occurred worldwide in 2012.