Tees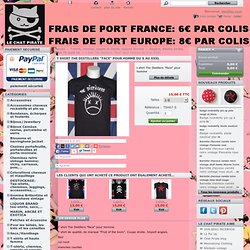 T shirt The Distillers "Face" pour homme. T shirt de qualité, de marque "Fruit of the loom". Coupe droite. Import anglais.
super t shirt punk pour fille The Distillers, le logo du groupe avec la tête
Mens Retro Clothing, Indie Clothing, Rock Clothing - Indie, retro, rock, emo clothing, plus mens and womens Rock, Retro, Mod, Emo and Vintage style clothes and fashion.
Shop Phix's range of men's and women's retro clothing, vintage clothing, indie clothing, rock clothing and fashion. We are passionately devoted to producing and distributing stylish and quality vintage clothes, retro clothes, indie clothes and rock clothes which draw influence from rock and roll music and retro culture. Our ranges are heavily inspired by vintage, rock and roll, classic 70s, retro and military styled clothing. We design and manufacture our own range of vintage inspired jackets and coats which are highly original and highly sought after. Our vintage clothing, retro clothing, indie clothing and rock clothing also comprises popular brands such as Abandon Ship Apparel, Cheap Monday, Native Youth, Eleven Paris and more.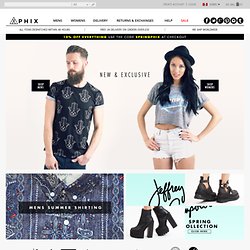 T.shirts sympas à acheter avec la police Helvetica
Streetwear - Streetwear Shiroi Neko T-shirt Heaven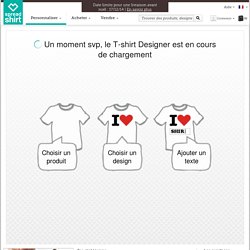 Utilisez notre Designer pour créer votre tee shirt personnalisé. Des centaines de personnalisations de vêtements possibles pour tee shirt, sweat-shirt, tablier, etc. ! Spreadshirt vous permet d'exprimer votre propre message. Créez votre tee shirt en 4 étapes ultra-simples : 1.
Créer, personnaliser mon tee-shirt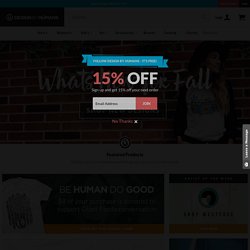 Design By Humans features graphic tees, phone cases and wall art prints from over 15,000 diverse international artists from all around the world. Embedded in the culture of Design By Humans is a passion for brilliant design, detailed illustration and a strong appreciation for all things creative. Shop over 2,000 designs in our store, all of which can be found across different shirt and phone case categories like funny, pop culture, abstract, fine art, and many more. Empowering Artists Through our DBH Collective initiative, we empower artists by giving them a unique platform to share t-shirt designs and artwork through their own online storefront.
itself T-shirts
Comboutique
T-shirt, tee shirt vetement chemise polo détail
Les 4 formats poster Poster Carré Poster Vertical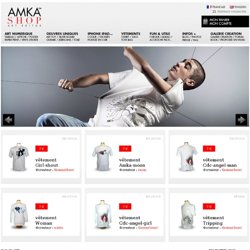 Feral Threads, c'est un très beau label qu'on vient de dénicher du côté de Glasgow, en Ecosse. Audacieuse, la jeune marque propose une collection de t-shirts et de sweats aux illustrations riches et sauvages, avec pour objectif de réveiller la bête qui sommeille en vous. C'est beau, c'est léché et on vous invite donc à découvrir tout ça en détail dans la suite de notre billet…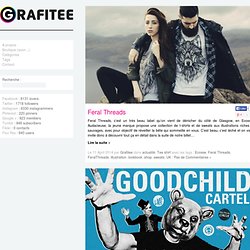 Online Boutique v2.0