Session 2 : LES HYBRIDES
Встреча с Олегом Тиньковым
CSS from the Ground Up
Introduction If you are frightened by the prospects of using Cascading Style Sheets, there's no need to be. Using a computer can be daunting for someone coming to it afresh but after a while, you think nothing of it. It all comes down to taking small steps to begin with and that's what I'm going to do in this series of tutorials. One step at a time! Whether you normally use a WYSIWYG editor and stay clear of that source stuff in the background or even if you have never created a Web page at all, this tutorial will set you off in the right direction.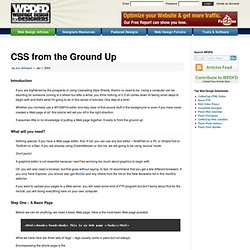 Sarah Kaminsky est née en 1979 à Sidi M'hamed, en Algérie.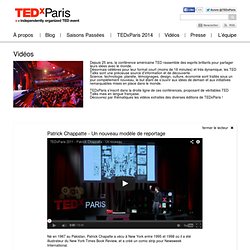 Patrick Chappatte – Un nouveau modèle de reportage
Christian Vanizette: "montrer l'implication de
Feel, Act, Make sense • Sen.se
rafi Haladjian (rafigaro) on Twitter
damien douani: "Qui connecte un œuf conne
jerome wallut: #tedxparis #raffi_halladji
Romain Pouzol: RT @Jean_no: Rafi H au #Te
Souleymane Coulibaly, alias Soro Solo, est un journaliste culturel originaire de Côte-d'Ivoire.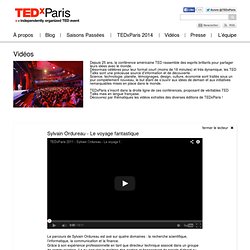 Sylvain Ordureau : Le voyage fantastique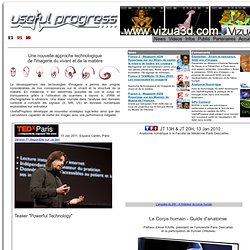 UsefulProgress.com
Une nouvelle approche technologique de l'imagerie du vivant et de la matière Le développement des technologies d'imagerie a permis des progrès considérables de nos connaissances sur le vivant et la structure de la matière. En médecine, il est désormais possible de voir le corps en transparence grâce à l'utilisation de scanners à rayons X, d'IRM et d'échographes à ultrasons.
TEDx Paris 2011 a eu lieu le 15 janvier 2011 à l'Espace Pierre Cardin. 1000 personnes se sont retrouvées pour un moment unique de partage et de découverte. C'est l'occasion de retrouver l'esprit et la communauté TED francophone.
ViaMusica
Barytone violin-glassharmonica/Jacques Dupriez-Thomas Bloch
Sarah Kaminsky est née en 1979 à Sidi M'hamed, en Algérie. Elle arrive en France en 1982, à l'âge de 3 ans, et devient comédienne et scénariste.
Bruno Giussani : le programme TEDx