Tecnologia
Trouble connecting MacBook to Onkyo receiver to Hitachi tv. 'boyinthebarrel', on 22 Dec 2009 - 03:14 AM, said: i just yanked the tv off the wall and sure enough, there is the DVI input. it was totally hidden mounted into the wall. so, that said, i guess i can go with a mini-dvi to hdmi adapter, then run an hdmi cable to my receiver, then run an hdmi to dvi cable from the receiver to the tv. i'm going to give this a try sometime this week and let you know how i fare. thanks again for your help.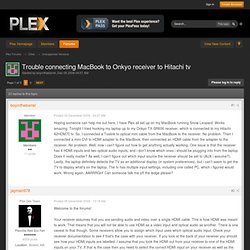 Just so you know, certain receivers have issues with Mac OS X. Unless your TV is on, your receiver is on, and switched to the right input when you boot your Mini, OS X can have trouble running OpenGL applications (like Plex). Problems can also happen sometimes if you switch channel on your receiver - the OS will lose the display's EDID information, again causing issues with OpenGL. Several users have reported problems with Onkyo products, especially. 48.40 each when QTY 50+ purchased - DVI Doctor - Powered EDID Problem Solver | DVI EDID Adapters. The review you submit will be displayed on the customer review page after it has been verified.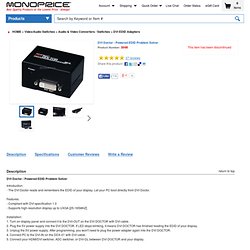 It will generally take one business day to verify your review. Use of profanity is strictly prohibited and any profanity found on your review will be subject to be deleted. Spectrum: Humanoid Robots Rise. Now, Can They Walk? Watch out, Asimo, there are some new humanoids on your tail!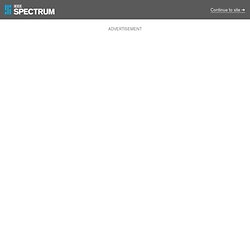 Photo: Honda Japan has long held world dominance when it comes to full-body walking humanoid robots. Spectrum: How to Make a Humanoid Robot Dance. Japanese roboticists recently showed off a female android singing and dancing along with a troupe of human performers.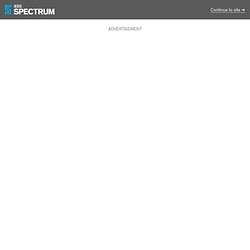 Video of the entertaining and surprisingly realistic demonstration received went viral on the Net. How did they do it? NASA Ready to Send Humanoid Robot to Space. In one giant leap for robotkind, NASA will send the world's first humanoid robot to space later this year.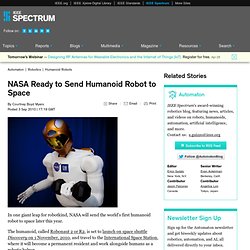 The humanoid, called Robonaut 2 or R2, is set to launch on space shuttle Discovery on 1 November, 2010, and travel to the International Space Station, where it will become a permanent resident and work alongside humans as a robotic helper. The Robonaut features dexterous arms and hands that can manipulate objects and tools just like humans do. Astronauts will mount the robot on a fixed pedestal inside one of the space station labs and use it to perform tasks like flipping switches, cleaning air filters, and holding tools. The main goal is to find out how manipulation robots behave in space -- and also give crew members a second pair of hands. Robotics.
Sistema Kinect, que usa corpo como joystick, chega ao Brasil por R$ 600. O Kinect é um dos maiores lançamentos da Microsoft em 2010.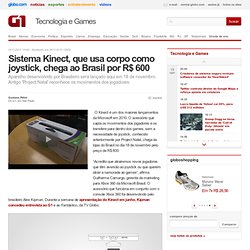 O acessório que capta os movimentos dos jogadores e os transfere para dentro dos games, sem a necessidade de joystick, conhecido anteriormente por Project Natal, chega às lojas do Brasil no dia 18 de novembro pelo preço de R$ 600. "Acredito que atrairemos novos jogadores que têm aversão ao joystick ou que querem atrair a namorada ao games", afirma Guilherme Camargo, gerente de marketing para Xbox 360 da Microsoft Brasil. O acessório que funciona em conjunto com o console Xbox 360 foi desenvolvido pelo brasileiro Alex Kipman.
Hobby Engineering. HowStuffWorks. Os monitores touchscreen foram se tornarando mais comuns à medida que seus preços caíam ao longo da última década.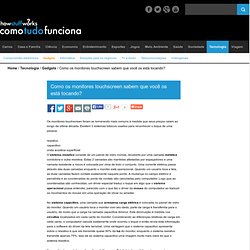 Existem 3 sistemas básicos usados para reconhecer o toque de uma pessoa: resistivo capacitivo onda acústica superficial.
---