Blog posts
RailwayJS is a nice framework built on the same principle as Rails.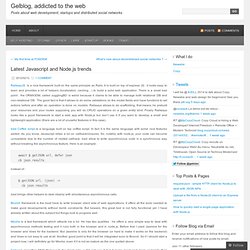 Javascript and Node.js last trends « Le Gelblog
I have been hacking on a project in Node.js/Express.js for some time now.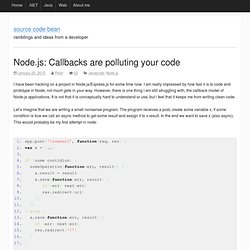 Callbacks are polluting your code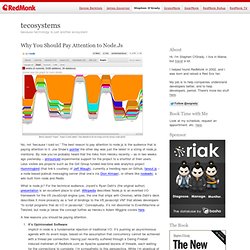 No, not "because I said so." The best reason to pay attention to node.js is the audience that is paying attention to it.
Meet the Next Big Programing Star - Node.js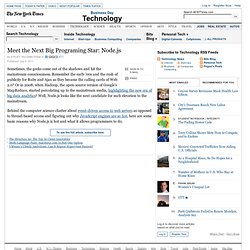 Behind the computer science chatter about event-driven access to web servers as opposed to thread-based access and figuring out why JavaScript engines are so hot , here are some basic reasons why Node.js is hot and what it allows programmers to do. It's easier. It's built to run in JavaScript, which has a huge developer base and has a warm and fuzzy community.
The secrets of Node's success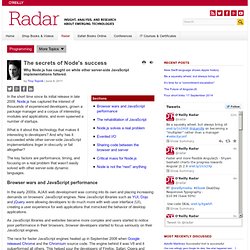 In the short time since its initial release in late 2009, Node.js has captured the interest of thousands of experienced developers, grown a package manager and a corpus of interesting modules and applications, and even spawned a number of startups.
Node.js is Important. An Introduction - PavingWays
Node.js is Important. An Introduction