Technology in Education
Free Technology for Teachers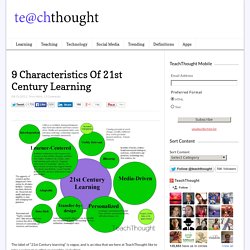 The label of "21st Century learning" is vague, and is an idea that we here at TeachThought like to take a swing at as often as possible, including:
Christopher Pappas Christopher Pappas is the Founder and Owner of the eLearning… Aubryn Smith I am an ONLINE Lecturer/ E-Tutor/ONLINE Facilitator/Course Coordinator with the… Joel Gardner, PhD Dr.
Free eLearning and Instructional Design Books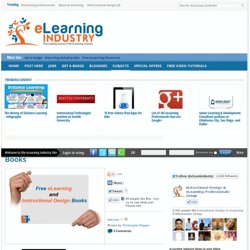 "Welcome to the college education revolution.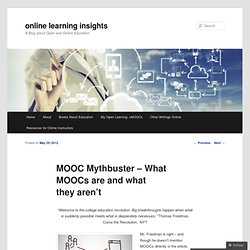 MOOC Mythbuster – What MOOC's are and what they aren't
After the iPod revolutionized how society listened to music and the iPhone pushed the boundaries of smartphone technology, the iPad stands poised to alter the face of mobile computing. Many have praised its potential to make personal and professional lives that much easier – and that certainly includes the education industry!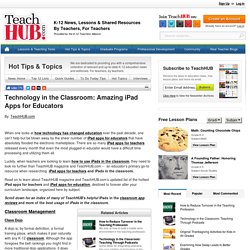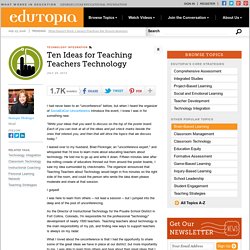 I had never been to an "unconference" before, but when I heard the organizer of SocialEdCon Unconference (1) introduce the event, I knew I was in for something new: "Write your ideas that you want to discuss on the top of the poster board. Each of you can look at all of the ideas and put check marks beside the ones that interest you, and then that will drive the topics that we discuss today."
Critical Evaluation
Writing with Google Docs: Foster Collaboration & Creation (While Addressing Common Core)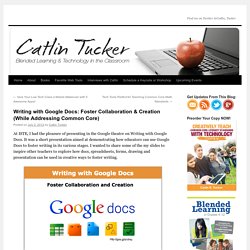 At ISTE, I had the pleasure of presenting in the Google theatre on Writing with Google Docs.
The folks at TED talks recently launched TED-Ed to serve the mission "of capturing and amplifying the voice of the world's greatest teachers." more In addition to developing a library of instructional videos, they've just added a free set of tools that allow teachers to create customized lessons from existing videos on TED, YouTube or YouTube for Schools.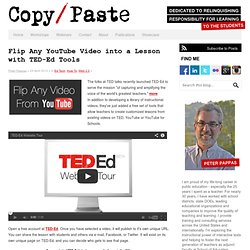 Flip Any YouTube Video into a Lesson with TED-Ed Tools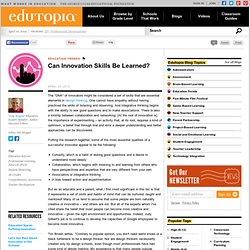 The "DNA" of innovators might be considered a set of skills that are essential elements in design thinking (1) . One cannot have empathy without having practiced the skills of listening and observing.
Can Innovation Skills Be Learned?
learningcanbefun - English Resources
You are not a member of this wiki.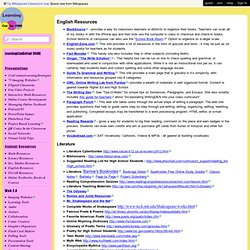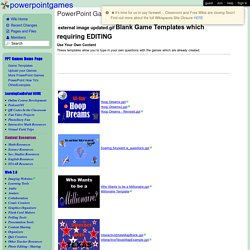 You are not a member of this wiki. Join now Dismiss guest | Join | Help | Sign In
powerpointgames - PowerPoint Game Templates
TheirSpace: Educating Digitally Ethical Teens
COERLL | Center for Open Educational Resources and Language Learning
eComma (aka "The eCommentary Machine") is a web application that enables groups of students, scholars, or general readers to build collaborative commentaries on a text and to search, display, and share those commentaries online in a more pliable form than has previously been available. Designed by a team of graduate students and faculty members of the Department of English at the University of Texas at Austin, eComma has primarily been tested in university English literature classrooms.
Snapify - A Tool to Quickly Find Definitions and Related Websites
This site is created and run under a Creative Commons Attribution 2.5 License by Peter Shanks
[via onlinecolleges.net ] With classes, homework, and projects–not to mention your social life–time is truly at a premium for you, so why not latch onto the wide world that Google has to offer? From super-effective search tricks to Google hacks specifically for education to tricks and tips for using Gmail, Google Docs, and Google Calendar, these tricks will surely save you some precious time.
The Entire Guide to Google Search Features for Teachers and Students is the third ebook I am publishing here exclusively for Educational Technology and Mobile Learning readers. After the success of 80 Alternatives to YouTube and The Comprehensive Guide to Google Free Tools in Education , I am expecting my readers to find this guide of the same importance if not more.
The Entire Guide to Google Search Features for Teachers and Students
Integrating Technology into Teaching
Sheringham Primary iPad Developments
ACMI Generator
Design pédagogique / Instructional Design
Technology in the Classroom Blogs
Technology has b ecome integrated in the classroom in so many ways, that we often don't even think about how we are using it.
Technology in the Classroom | Technology Integration Ideas that Work
High School Smartboard Lesson
Math Forum - Technology in Math Education
Issues in Math
How Twitter can help teachers connect with students — and each other
eJMT - Aims & Scope
Using a classroom webpage to communicate with parents
How to check an email's validity - 180 Technology Tips #143
iPad - Download free content from Blue Valley Unif Sch Dist 229 on iTunes
Don't Just Stand By App Contest
Teaching Parents and Others About Passwords
A Community Collaborates to Focus on Literacy for English Language Learners (ELL)
QR Codes Explained and Ideas for Classroom Use
Copyright, Plagiarism, and Digital Literacy (by Sue Lyon-Jones