Technologie web
Rails et Javascript : les trucs intéressant glanné sur le web ! oliviergg Mar 15
Data helps me generate more revenue. $57,980 AverageLifetimeValue 30% Revenue Growthin Asia 1,200 New Customers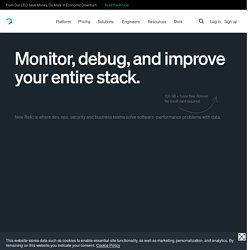 Grover_Syncing
Fix Bugs Faster Detailed stack traces help you fix errors in seconds, not minutes. Drill down on recurring exceptions or filter by parameters, users or environment variables. Intelligent grouping and duplicate detection means you don't get overwhelmed by trivial errors or a mass of emails. Intelligent Exceptional Handling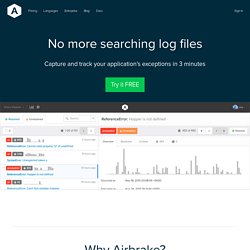 Pricing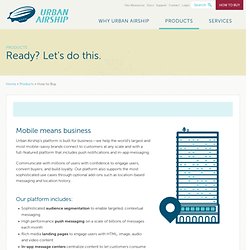 Wallet Studio is Urban Airship's cross-platform suite for designing and managing digital wallet programs. Build and deliver coupons, loyalty cards, event tickets, boarding passes, and more to your mobile audience, through Apple Passbook and Google Wallet. Wallet Studio includes: Drag & drop visual builder for Apple Passbook and Google Wallet Cross-platform templates for creating and updating wallet items Flexible, enterprise-scale API (available in paid accounts only) Multiple delivery channels for passes and cards Detailed mobile analytics Premium onboarding and support Contact Sales Free Trial
3D Tutorial — CoreS2 Software Solutions
This tutorial is meant as an introduction to programming 3D computer graphics. You will learn how to program a 3D rasterizer (one of many different approaches to implementing 3D computer graphics): this isn't about programming a game or using the latest HTML5 features. It is, however, meant as a way to introduce you to how 3D computer graphics work "under the hood". Essentially this tutorial walks you through what OpenGL and DirectX have implemented in their respective code-base (and drivers), without system or library specific overhead. About & Goals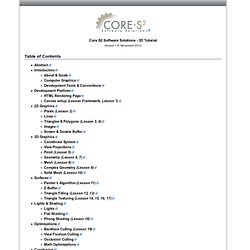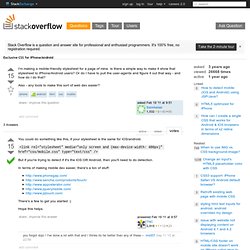 Explore our sites Stack Exchange sign up log in tour help careers 2.0 Stack Overflow Ask Question Take the 2-minute tour ×
Exclusive CSS for iPhone/Android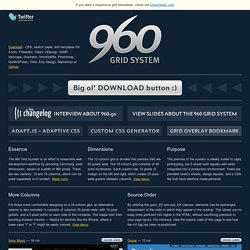 Download - CSS, sketch paper, and templates for: Acorn, Fireworks, Flash, InDesign, GIMP, Inkscape, Illustrator, OmniGraffle, Photoshop, QuarkXPress, Visio, Exp Design. Repository at GitHub. Essence
Quizible : The Integration of Drupal and the iPhone | Ixis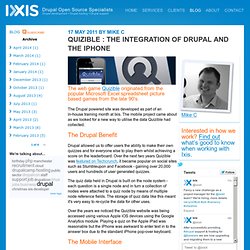 The web game Quizible originated from the popular Microsoft Excel spreadsheet picture based games from the late 90's. The Drupal powered site was developed as part of an in-house training month at Ixis. The mobile project came about as we looked for a new way to utilise the data Quizible had collected. The Drupal Benefit Drupal allowed us to offer users the ability to make their own quizzes and for everyone else to play them whilst achieving a score on the leaderboard.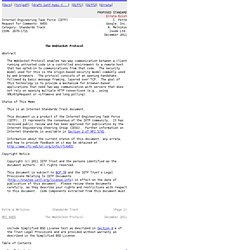 RFC 6455 - The WebSocket Protocol
[Docs] [txt|pdf] [draft-ietf-hybi-t...] [Diff1] [Diff2] [Errata] PROPOSED STANDARD Errata Exist Internet Engineering Task Force (IETF) I.
NounProject
You can encode either a link to a website, a message to a friend, or your contact details. Then turn the information into a mobile barcode, one that can be printed on stationery, advertising or packaging, a t-shirt, or even built into a website or a Facebook page - and read by an i-nigma enabled mobile device. Creating a mobile barcode is easy. Select what kind of barcode you want to create (QR Code or Data Matrix), then type in the web address (URL) or text you want to encode, and watch the mobile barcode being created, instantly. When you're finished, give it a title, and then scan, print or save it.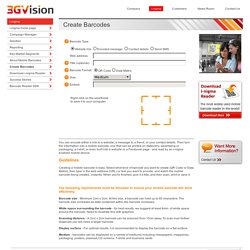 UNIX Garden
What is jQuery? jQuery is a fast, small, and feature-rich JavaScript library. It makes things like HTML document traversal and manipulation, event handling, animation, and Ajax much simpler with an easy-to-use API that works across a multitude of browsers. With a combination of versatility and extensibility, jQuery has changed the way that millions of people write JavaScript.
Maps Javascript API V3 Basics - Google Maps JavaScript API V3 - Google Code
Desarrollo para dispositivos móviles La versión 3 del API de Google Maps está diseñada para cargarse rápidamente y funcionar correctamente en dispositivos móviles. En especial, nos hemos centrado en el desarrollo para dispositivos móviles avanzados (por ejemplo, los que utilizan los sistemas operativos iOS y Android). Los dispositivos móviles tienen tamaños de pantalla más pequeños que los de los típicos navegadores de escritorio.
maps-icons - More than 1000 free and descriptive map POI markers, icons, for your maps
Map Markers, POI Icons, Placemarks, Free Icons, Map Pins, Points of Interest, Map Symbols, Waypoints, Markers The project has moved. A dedicated website, with new features.