Technologie web
Rails et Javascript : les trucs intéressant glanné sur le web !
New Relic : Web Application Performance Management (APM) & Monitoring. Web Developer Checklist.
Grover_Syncing. The error app. Mixpanel | Mobile Analytics. Pricing. Urban Airship's platform is built for business—we help the world's largest and most mobile-savvy brands connect to customers at any scale and with a full-featured platform that includes push notifications and in-app messaging.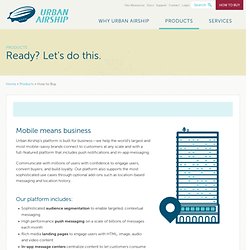 Communicate with millions of users with confidence to engage users, convert buyers, and build loyalty. Our platform also supports the most sophisticated use cases through optional add-ons such as location-based messaging and location history. Our platform includes: Stack Overflow. 3D Tutorial — CoreS2 Software Solutions. This tutorial is meant as an introduction to programming 3D computer graphics.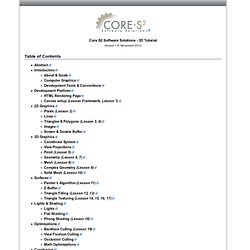 You will learn how to program a 3D rasterizer (one of many different approaches to implementing 3D computer graphics): this isn't about programming a game or using the latest HTML5 features. It is, however, meant as a way to introduce you to how 3D computer graphics work "under the hood". Essentially this tutorial walks you through what OpenGL and DirectX have implemented in their respective code-base (and drivers), without system or library specific overhead.
About & Goals. Exclusive CSS for iPhone/Android. 960 Grid System. Quizible : The Integration of Drupal and the iPhone | Ixis. The web game Quizible originated from the popular Microsoft Excel spreadsheet picture based games from the late 90's.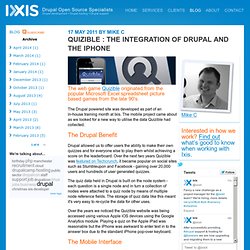 The Drupal powered site was developed as part of an in-house training month at Ixis. The mobile project came about as we looked for a new way to utilise the data Quizible had collected. The Drupal Benefit Drupal allowed us to offer users the ability to make their own quizzes and for everyone else to play them whilst achieving a score on the leaderboard. RFC 6455 - The WebSocket Protocol. [Docs] [txt|pdf] [draft-ietf-hybi-t...]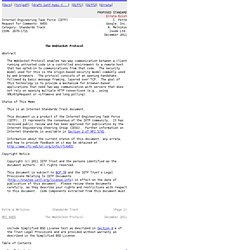 [Diff1] [Diff2] [Errata] PROPOSED STANDARD Errata Exist Internet Engineering Task Force (IETF) I. NounProject. Create barcodes QR DataMatrix. You can encode either a link to a website, a message to a friend, or your contact details.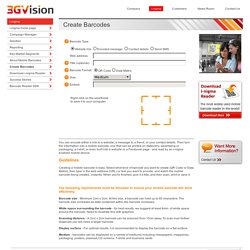 Then turn the information into a mobile barcode, one that can be printed on stationery, advertising or packaging, a t-shirt, or even built into a website or a Facebook page - and read by an i-nigma enabled mobile device. Creating a mobile barcode is easy. Select what kind of barcode you want to create (QR Code or Data Matrix), then type in the web address (URL) or text you want to encode, and watch the mobile barcode being created, instantly.
When you're finished, give it a title, and then scan, print or save it. UNIX Garden. Google Ranking Factors - SEO Checklist.
Mobile Application. JavaScript. jQuery: The Write Less, Do More, JavaScript Library. RoR - Ruby on Rails. Maps Javascript API V3 Basics - Google Maps JavaScript API V3 - Google Code.
Developing for Mobile Devices The Google Maps API v3 has been designed to load quickly and work well on mobile devices.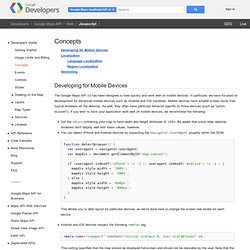 In particular, we have focused on development for advanced mobile devices such as Android and iOS handsets. Mobile devices have smaller screen sizes than typical browsers on the desktop. As well, they often have particular behavior specific to those devices (such as "pinch-to-zoom"). Maps-icons - More than 1000 free and descriptive map POI markers, icons, for your maps.
Map Markers, POI Icons, Placemarks, Free Icons, Map Pins, Points of Interest, Map Symbols, Waypoints, Markers The project has moved.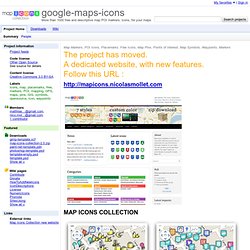 A dedicated website, with new features.
---