Demain..
Autodesk 123D - 123D Catch turn photos into 3D models. Download 123D Catch PC downloads, updates and requirements for 123D Catch.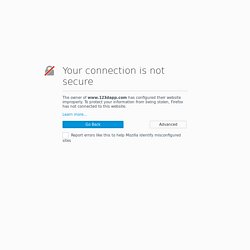 Download 123D Catch for PC View PC system requirements Microsoft® Windows® 7 (32-bit and 64-bit), Microsoft® Windows® XP Service Pack 3 or higher (32-bit and 64-bit) Intel® Core™2Duo 1 GB RAM 1 GB free disk space OpenGL compatible video card (OpenGL version 1.3 recommended) with 256MB or more memory Internet connection Microsoft run-time libraries* Pres_EB-atelier_11_mai_2011.pdf (Objet application/pdf) The Internet in 2020 - What the Experts Predict. Most experts agree that Google won't make us stupid.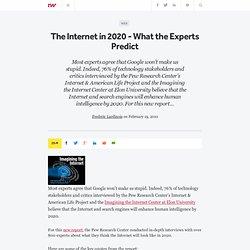 Indeed, 76% of technology stakeholders and critics interviewed by the Pew Research Center's Internet & American Life Project and the Imagining the Internet Center at Elon University believe that the Internet and search engines will enhance human intelligence by 2020. For this new report, the Pew Research Center conducted in-depth interviews with over 800 experts about what they think the Internet will look like in 2020. Here are some of the key quotes from the report: Will Google Make us Stupid? Technologies mobiles : vers-où allons nous ? - Marketing et Tech.
---