DIY / Do It Yourself
Thursday, June 14, 2012 4:30 am, Posted by Chris Groves | Internet 20 Awesome Do It Yourself Projects Topics: At Home Project Ideas , Creative DIY Home Projects , Do It Yourself Projects for 2012 , Fun How To Projects , What to Do with Extra Stuff
EXPLI - Anleitungen, DIY Ideen, Bauanleitungen & Projekte zum Selbermachen
Heimwerker Forum | Projekte selber machen | 1-2-do.com - Dei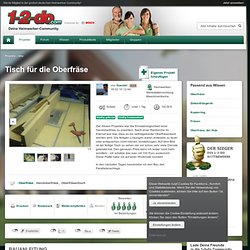 Tisch für die Oberfräse Bauanleitung Selber machen | 1-2-d
Benötigtes Material Benötigtes Werkzeug Oberfräse Stichsäge Bohrmaschine Holzbohrer Abrundfräser Nutfräser Führungsschiene für Oberfräse Stechbeitel Dremel Lochsäge Gewindeschneider M4 Kapp- und Gehrungssäge Metabo KGS 303 Plus Lamellofräse 1 Erstellen der Metallplatte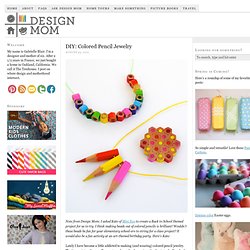 Note from Design Mom: I asked Kate of Mini Eco to create a Back to School themed project for us to try. I think making beads out of colored pencils is brilliant! Wouldn't these beads be fun for your elementary school-ers to string for a class project? It would also be a fun activity at an art-themed birthday party.
Selber machen!!
Hartz IV Möbel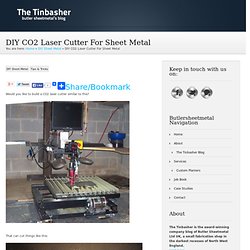 DIY CO2 Laser Cutter For Sheet Metal | The Tinbasher Sheet Metal Blog
Would you like to build a CO2 laser cutter similar to this? That can cut things like this: Instructables has an exceptional step-by-step guide as to how to go about it.
Das Pomodoro Zeitmanagement (orig. Pomodoro Technique ; italienisch Pomodoro = Tomate, französisch Technique = Technik) ist eine Methode des Zeitmanagements , die von Francesco Cirillo in den 1980er Jahren entwickelt wurde. Das System verwendet einen Kurzzeitwecker, um Arbeit in 25-Minuten-Abschnitte - die sog.
Pomodoro Zeitmanagement