Tech
Technology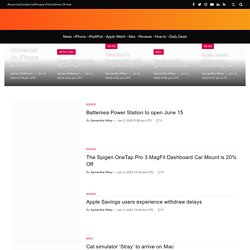 iLounge Game Spotlight: Hitman GO The Hitman game series has proven popular enough to spawn a number of sequels, as well as a feature film. And with the release of Hitman GO ($5), it's clear Square Enix thinks the franchise still has legs, as Agent 47 makes a big move from stealth action/adventure to stealth strategy.
With the iOS 5 release date of October 12th bearing down on us, I wanted to share 5 things you should do before you upgrade your iPhone, iPod Touch or iPad to iOS 5. Apple is adding over 200 new features to iOS 5, which fixes many of the major complaints from iPhone users. One of the biggest changes is the new Notification center, which provides a much more elegant notification solution. There is also Twitter integration, a new messaging app that sends free messages to other iOS device, a better version of Safari, Reminders and improvements to Photos, which make it easy to touch up pictures.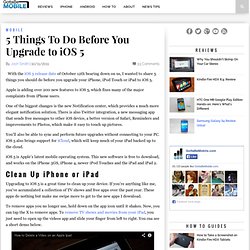 5 Things To Do Before You Upgrade to iOS 5
The inside story of how Microsoft killed its Courier tablet | Microsoft
Steve Ballmer had a dilemma. He had two groups at Microsoft pursuing competing visions for tablet computers. One group, led by Xbox godfather J Allard, was pushing for a sleek, two-screen tablet called the Courier that users controlled with their finger or a pen. But it had a problem: It was running a modified version of Windows.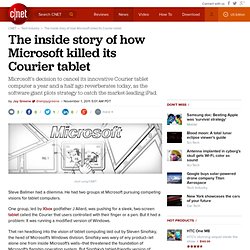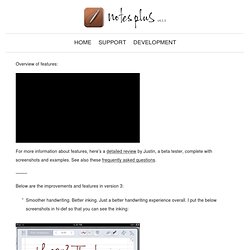 Notes + Version 3
Overview of features: For more information about features, here's a detailed review by Justin, a beta tester, complete with screenshots and examples. See also these frequently asked questions.