CREATION tools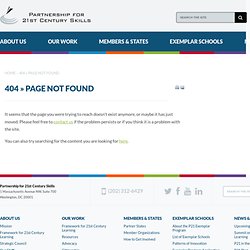 Think Creatively Use a wide range of idea creation techniques (such as brainstorming) Create new and worthwhile ideas (both incremental and radical concepts) Elaborate, refine, analyze and evaluate their own ideas in order to improve and maximize creative efforts Work Creatively with Others Develop, implement and communicate new ideas to others effectively Be open and responsive to new and diverse perspectives; incorporate group input and feedback into the work Demonstrate originality and inventiveness in work and understand the real world limits to adopting new ideas View failure as an opportunity to learn; understand that creativity and innovation is a long-term, cyclical process of small successes and frequent mistakes Implement Innovations Act on creative ideas to make a tangible and useful contribution to the field in which the innovation will occur Additional resources related to creativity and innovation are listed below: 1.
Creation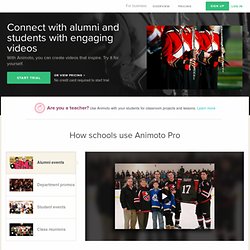 Animoto is one of the marvels of Web 2.0. It is a wonderful initiative and a true benefit to teachers and students. — Discovery Education What makes Animoto special? Animoto provides an array of tools for creating videos in your classroom.
Life As We Knew It
Pride of Baghdad Featured 3D Graphing Calculator May 20, 2019 In the future, 3D graphing calculators will replace the ordinary 2D graphing calculators.
calculator Timeline
Louis Armstrong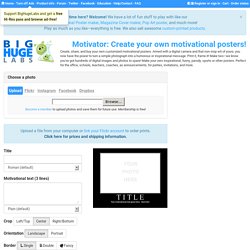 Create, share, and buy your own customized motivational posters. Armed with a digital camera and that non-stop wit of yours, you now have the power to turn a simple photograph into a humorous or inspirational message. Print it, frame it! Make two—we know you've got hundreds of digital images and photos to spare!
Abstruse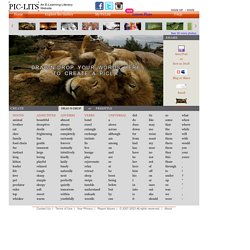 This is a tooltip belief Calvary cemetery
Digital Citizenship
Toontastic
Golden Monkey Awards
Perseus Vs. Medusa