CREATION tools
Readlists for iPads. Jimmy Goes to Springfield - iBook Creator. Creation. Animoto for Education. Life As We Knew It. Pride of Baghdad. Dipity - Timelines. Calculator Timeline. Featured 3D Graphing Calculator May 20, 2019 In the future, 3D graphing calculators will replace the ordinary 2D graphing calculators. Glogster EDU. Louis Armstrong. Motivator: posters! Create, share, and buy your own customized motivational posters.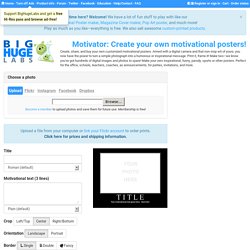 Armed with a digital camera and that non-stop wit of yours, you now have the power to turn a simple photograph into a humorous or inspirational message. Print it, frame it! Make two—we know you've got hundreds of digital images and photos to spare! Abstruse. PicLit. This is a tooltip bear collar crowd.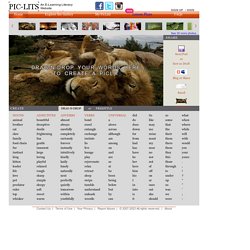 ThingLink. Digital Citizenship. Tiki-Toki. Toontastic. Perseus Vs. Medusa.
---