Data Visualization
Definition:
Review April 20, 2011 06:00 AM ET Computerworld - You may not think you've got much in common with an investigative journalist or an academic medical researcher.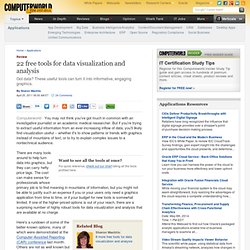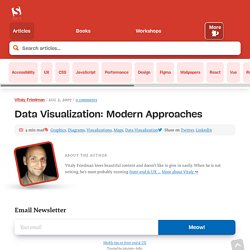 Advertisement
502
WikiSummarizer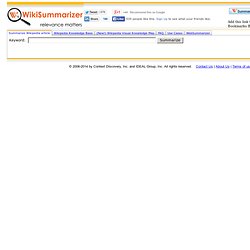 WikiSummarizer is a Web-based application specializing in automatic summarization of Wikipedia articles.
I've actually seen a class about using Wording for actual data/text analysis...! hhhmm, I'm still old-fashioned enough to be using Atlasti! by kbpc Feb 28
Interesting, I never thought of that. Thanks. by kbpc Feb 26
Infographics (or Information Graphics) are graphic visual representations of data or information, presented in a way to make it easier to consume information. Infographics gained popularity in the mid-2000′s with the advent of sites like Digg and Reddit, and have quickly become one of the most popular methods to display researched data. There are three main types of infographics – where data is presented in a timeline, where statistical data is presented in graphs or with icons, or where data is presented on a map.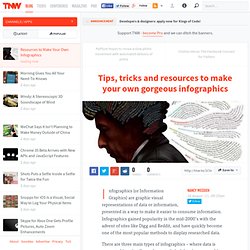 WebGL Games and 3D Websites - 3D Site Links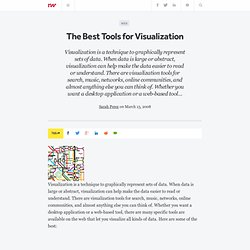 Visualization is a technique to graphically represent sets of data. When data is large or abstract, visualization can help make the data easier to read or understand. There are visualization tools for search, music, networks, online communities, and almost anything else you can think of. Whether you want a desktop application or a web-based tool, there are many specific tools are available on the web that let you visualize all kinds of data.