Business Model
Why Education Startups Do Not Succeed. I co-founded PrepMe in 2001.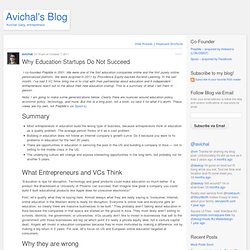 We were one of the first education companies online and the first purely online, personalized platform. We were acquired in 2011 by Providence Equity-backed Ascend Learning. In the last month, I've had 3 VC firms bring me in to chat with their partnership about education and 6 independent entrepreneurs reach out to me about their new education startup. This is a summary of what I tell them in person. Start Your Marketplace Engines. Start Your Marketplace Engines January 23, 2012 At NextView Ventures, we have a number of companies in our portfolio which are "marketplace" businesses, where buyers and sellers meet to exchange a good or service.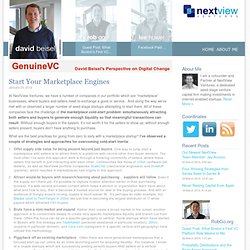 The freemium flaw. Close your eyes, and cast your mind back to the first dotcom boom in the late 90s/early 00s.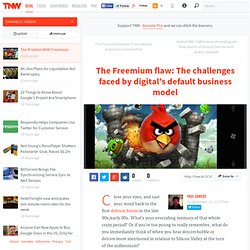 What's your overriding memory of that whole crazy period? Or if you're too young to really remember, what do you immediately think of when you hear dotcom bubble or dotcom boom mentioned in relation to Silicon Valley at the turn of the millennium? I'm going to take a stab and guess that it has something to do with over-inflated valuations of ill-conceived, kooky ideas. Okay, that may be wide of the mark for some of the companies that are still plying their trade today, such as Amazon, eBay and Google. The Complete Guide To Freemium Business Models. Editor's note: This guest post was written by Uzi Shmilovici, CEO and founder of Future Simple, which creates online software for small businesses.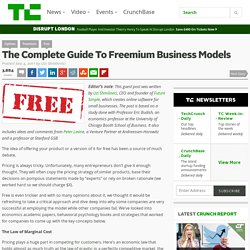 The post is based on a study done with Professor Eric Budish, an economics professor at the University of Chicago Booth School of Business. It also includes ideas and comments from Peter Levine, a Venture Partner at Andreessen-Horowitz and a professor at Stanford GSB. Etsy chicken-egg. Why Airbnb Failed To Gain Traction Twice Before Hitting It Big.
---