מילון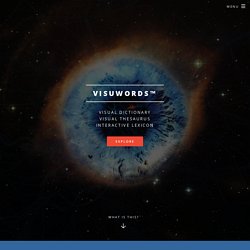 Visuwords™ online graphical dictionary — Look up words to find their meanings and associations with other words and concepts. Produce diagrams reminiscent of a neural net. Learn how words associate.
Welcome to the Visual Thesaurus, an interactive tool that allows you to discover the connections between words in a visually captivating display. Word maps let you search for just the right word and then explore related concepts, revealing the way words and meanings relate to each other. It's a word-lover's delight, with more than 145,000 words and 115,000 meanings organized in an innovative and intuitive design. Try it now!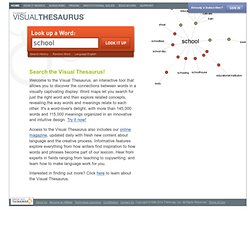 visualthesaurus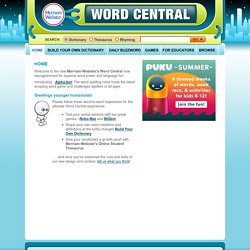 Welcome to the new Merriam-Webster's Word Central now reprogrammed for superior word power and language fun. Introducing…Alpha-bot! The word-spelling robot hosts the latest amazing word game and challenges spellers of all ages.