Tuto
After Effects | | CGfox.netCGfox.net. 3D Buzz, Inc. This series shows the entire process of creating a fully featured, polished, 2D game in Unity 4.5!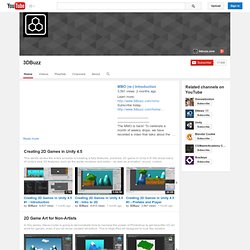 We show many of Unity's new 2D features, such as the sprite renderer and editor - as well as animation, sound, custom character controllers, and more! At the end of the series, we wrap up by constructing two fully featured levels for our game.
Ligthing
Divers_Site. Rendering. Full_Project. HDRI. Rigging. Shader_Materials_teturing. Compositing. Particules,Fluides,Simulations, Game. CGARENA. Modeling. Hair and Fur.
---