Divers_Site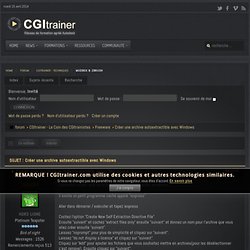 Créer une archive autoextractible avec Windows
Comment créer une archive autoextractible avec windows ? Il existe un petit programme caché appelé "iexpress" Aller dans démarrer / exécuter et tapez iexpress Cochez l'option "Create New Self Extraction Directive File". Ensuite "suivant" et cochez "extract files only" ensuite "suivant" et donnez un nom pour l'archive que vous allez créer ensuite "suivant".
Un viewer d'openEXR et d'animation
Click on any linked lesson below for a Purchased CD tutorials have a higher sound & video quality. FREE Sample Videos from this Course We hope you enjoyed the FREE lessons.
Beginners Autodesk 3ds Max 2012 Tutorial - Video Training CD/DVD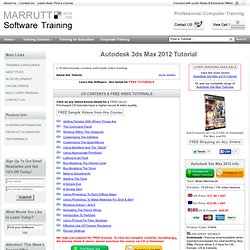 A knitted sweater dress for a sheep with Ridged Feather pattern, prepared using our knitted garment modeling system. The sheep character and the input mesh of the garment is modeled by Rune Spaans. Abstract Recent yarn-based simulation techniques permit realistic and efficient dynamic simulation of knitted clothing, but producing the required yarn-level models remains a challenge.
Stitch Meshes - Cem Yuksel
Nixus blueprints
Tutorials
French School of CG
Voici notre dernier tuto dédié aux bases d'After Effects: http://fr.tuto.com/after-effects/debuter-avec-after-effects-partie-iii-after-effects,41442.html Bienvenue dans cette nouvelle série de tutos vidéos dédiés à After Effects présentés par French School of CG !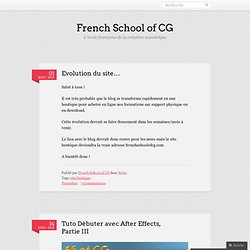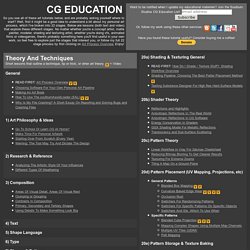 Apr 7th 2014Added a new tutorial called Structure And Naming Conventions For Materials. Mar 24th 2014 Added a new diagram to How Do I Shade / Texture Stuff?: Shading Pipeline Overview. Added a link to a new video on Blended Box Mapping.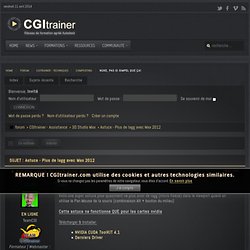 Astuce - Plus de lagg avec Max 2012
Salut Voila une super astuce pour quasiment ne plus avoir de lagg (micro freeze) dans le viewport quand on utilise le Pan Mouse de la souris (combinaison Alt + bouton du milieu) Cette astuce ne fonctionne QUE pour les cartes nvidia Télécharger & Installer: Installer les Toolkit, puis ensuite les derniers pilotes officiels pour votre carte.
Sneak Peek: Updated MediaSync
Welcome to CGarchitect.com
Tutorials « Max Cookie Max Cookie
Graphismologie
Des tutoriels en français sur Zbrush, 3ds max et Zbrush Tous les infographistes ont leurs outils préférés pour travailler, mais la complexité de ces derniers ne doit pas rebuter les débutants qui veulent les apprendre. Je suis passioné d'infographie, et j'ai utilisé de nombreux logiciels au cours de mon apprentissage et de ma pratique.
octobre 2008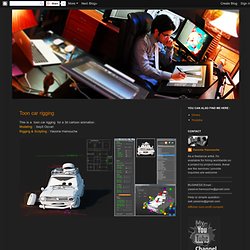 Yassine Hamouche Gallery
Hey guys That the last work that I made It takes like 5 months for modeling and rigging (No plugins used ) And I made it in my free times Like every time I recorded a video for the rigging The problem is that this video is much longer than the last one about 10 minutes And I try to make it faster 3 times But I couldn't record everything so please feel free to wacth the second chapter any critics are more than welcome Thanks