Team heavy metal
Jekyll & Hyde by Wolf on Spotify. Gojira - Bordeaux Rockschool Barbey 2009 Full. Gojira Live At Hellfest 2013 Full. Gojira Live At Festival Garock 2009 Full. Gojira - The Link Live Full Concert. Gojira - Live At Les Eurockéennes 2009 Full. Black Magic by Wolf on Spotify. Black Sabbath Medley by Candlemass on Spotify. Welcome To Hell by Venom on Spotify. Iron Maiden – 2 Minutes to Midnight – Discover music at Last. Voodoo by Wolf on Spotify. Mirror Mirror by Candlemass on Spotify. Iron Maiden. Rammstein - Koln 1996 Full Concert Live HQ. Death Metal/Goth. Art or Porn ? Home. Deep Purple | Deep Purple - | Deep Purple. Pantera - The Badge (The Crow) Pearltrees (pearltrees) Dethklok - Hatredcopter [FULL VIDEO CLIP]
500 Thrash Metal Riffs Part 1. Metalflakes.com. Www.thethrashmetalguide.com. Metal Edge (metaledge) Savatage. Metalheads take note - September will see the first-ever performances from fast rising rockers, Machines of Grace.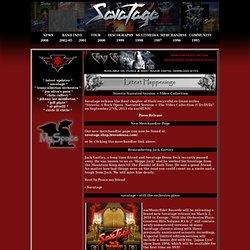 The shows will include a pair of performances in New York, as well as an additional one in Ohio. Additionally, the group will appear the same month on several renowned radio shows, including House Of Hair, CNN's Measure To Measure program, The Chop Shop Radio Show, Tour Bus Radio, and SiriusXM Radio with Eddie Trunk. Comprised of band members Zak Stevens (vocals, whose credits include Circle II Circle, Savatage), Matt Leff (guitars), Chris Rapoza (bass), and Jeff Plate (drums, whose credits include Trans Siberian Orchestra, Savatage, Metal Church), the Boston-based band manages to both pay tribute to their metal forefathers while also keeping a modern hard rock edge throughout their just-issued self-titled debut.
Scream For Me - The Official Bruce Dickinson Site. Official MANOWAR Website - The Kingdom Of Steel. Iron Maiden Official Website. The Official Slayer Site. Megadeth. Anthrax | The Official Website. The Official Iced Earth Website. Official Pantera. Candlemass. Pagan Altar Holding Page. Witchfinder General Website. Judas Priest. Rob Halford. METALLICA.com. Metal Injection | Heavy Metal Videos, Podcasts, Blog, Latest News, Tour Dates, Photos and more Metal Injection Latest News. Diamond Head. SAXON. AC/DC. AC/DC. Uriah Heep. We can announce the following statement from Frontiers Records : URIAH HEEP brand new studio album "Outsider" out in June on Frontiers !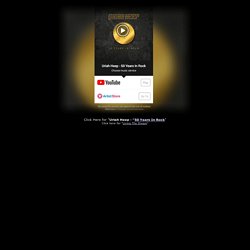 New promo photo april 2014 The KOKO Gig merch laminate sales. ACCEPT. Rush. Whitesnake. Deep Purple. The Highway Star. Deep Purple.
Led Zeppelin. Robert Plant. John Bonham. JimmyPage. Jimmy Page. Led Zeppelin. Jimmy Page. Ozzy Osbourne. Ozzyhead. Black Sabbath. Ronnie James Dio. Ritchie Blackmore. Heaven & hell. Tony Iommi.
---