Teaching with iPad Tools
This product ships within 10 - 14 business days, upon receipt of your order confirmation.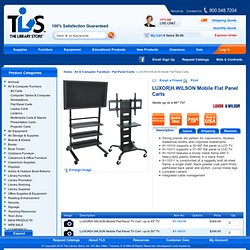 TV Carts & Accessories - Mobile Flat Panel Carts
50 Of The Best Resources For iPads In Education - Teachers With Apps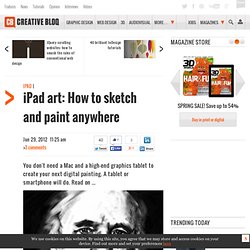 You don't need a Mac and a high-end graphics tablet to create your next digital painting. A tablet or smartphone will do.
iPad art: How to sketch and paint anywhere | Creative Bloq
ISTE Leadership Forum
My Aspergers Child: Best iPhone and iPad Apps, Books and Audiobooks Related to Autism Spectrum Disorders
iPAD Apps
How to Connect an iPad to a TV
How to Connect an iPad to a Projector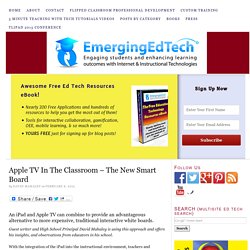 An iPad and Apple TV can combine to provide an advantageous alternative to more expensive, traditional interactive white boards. Guest writer and High School Principal David Mahaley is using this approach and offers his insights, and observations from educators in his school. With the integration of the iPad into the instructional environment, teachers and students have discovered many new ways in which the device can expand and enhance the learning environment.
Just when I think I know a lot of about Apple's iOS, someone shows me a clever feature, setting, or shortcut I've never seen before.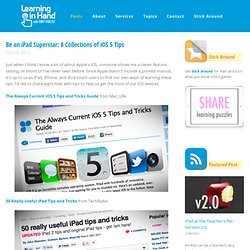 The Amazing iPad - productivity, games, watching video using the amazing iPad
How to Add Typing Shortcuts to Your iPad: Make Abbreviations for Common Phrases
All of us have phrases we use frequently when writing. For example, I often type "iPad Academy" or "Thanks for contacting me" in my email messages. If you have phrases you type repeatedly, you can create shortcuts (abbreviations) for these phrases.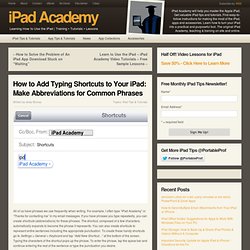 ISTE12 Resources - iPads in Education
Despite early doubts, the iPad has proven to be an incredibly valuable tool for education, both in the classroom and in homes around America.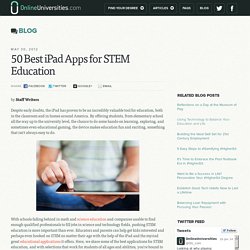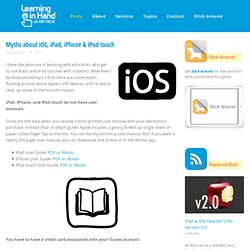 I have the pleasure of working with educators who get to use iPads and iPod touches with students. Wherever I facilitate workshops, I find there are some myths floating around about Apple's iOS devices, and I'd like to clear up some of the misinformation.
Watch a master iPad artist at work
Popplet
MakeUseOf.com_-_iPad_Guide
iapps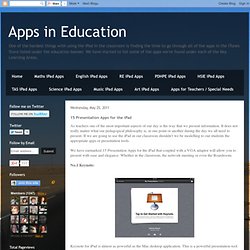 As teachers one of the most important aspects of our day is the way that we present information. It does not really matter what our pedagogical philosophy is, at one point or another during the day we all need to present. If we are going to use the iPad in our classroom shouldn't we be modelling to our students the appropriate apps or presentation tools.
Discovery Education's ground-breaking iPad web app is focused on student exploration of safe and appropriate educational content.
iPad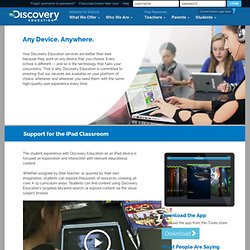 The Wordle of this list!