Google
CloudMagic 2.0 Adds Speedy As-You-Type Search to Google Docs and Contacts
Google Wave Morphs Itself into New Offerings
Google Wave was seen as one of the spectacular failures of 2010.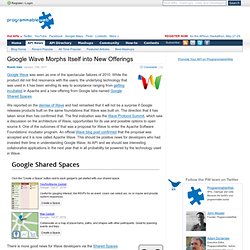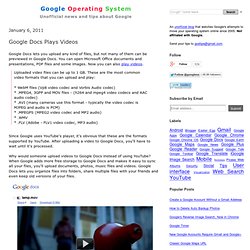 Google Docs Plays Videos
Google Docs lets you upload any kind of files, but not many of them can be previewed in Google Docs. You can open Microsoft Office documents and presentations, PDF files and some images.
New hacked site notifications in search results
Webmaster level: All Today we've added a new notification to our search results that helps people know when a site may have been hacked.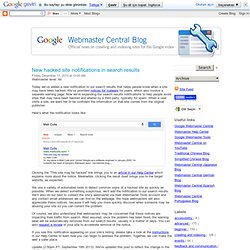 Welcome to the Google Apps: 21st Century Toolbox For Teaching & Learning workshop!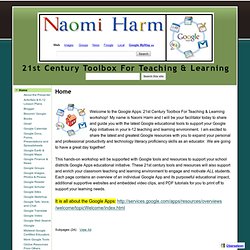 21st Century Toolbox For Teaching & Learning
Apps for Education - Free hosted email (Gmail) for EDU
Let Google Help To Improve Your Website