Whiteboards
Dropcanvas - instant drag and drop sharing. QikPad - Online Collaboration Tool | poster. Connected.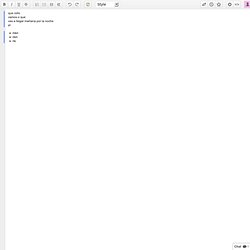 This pad seems to be opened in more than one browser window on this computer. Reconnect to use this window instead. Dweeber. CoSketch.com - Online Whiteboard Collaboration. Team WhiteBoarding with Twiddla - Painless Team Collaboration for the Web.
Scribblar - Free Interactive Online Whiteboard.
---