Tools
Thinkport Tool: Annotator.
QR codes
Box of Tricks. Printing and readability. Links. Rubrics for Teachers - Assessment. A collection of rubrics for assessing portfolios, cooperative learning, research process/ report, PowerPoint, oral presentation, web page, blog, wiki, and other social media projects.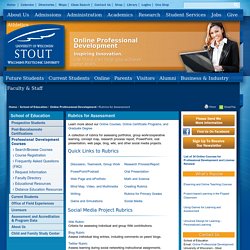 Quick Links to Rubrics Social Media Project Rubrics Wiki Rubric Criteria for assessing individual and group Wiki contributions. Blog Rubric Assess individual blog entries, including comments on peers' blogs. Twitter Rubric Assess learning during social networking instructional assignments. Google Earth Clock. Three Ring | An App for Teachers to Create Educational Portfolios of Student Work with an iPhone, iPad, or Android Smartphone.
Timers. Scribble Maps - Create custom google maps with scribblings and more! Welcome to Scribble Maps 2.0!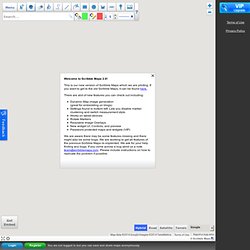 This is our new version of Scribble Maps which we are piloting. If you want to get to the old Scribble Maps, it can be found here. The Awesome Highlighter >> Highlight text on web pages. Embedit.in — Any file, in your website.
---