Blogs-Wikis
BlogBooker, Xtra Math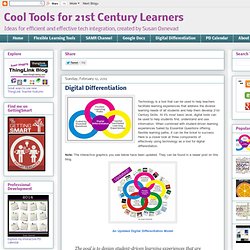 Technology is a tool that can be used to help teachers facilitate learning experiences that address the diverse learning needs of all students and help them develop 21st Century Skills. At it's most basic level, digital tools can be used to help students find, understand and use information. When combined with student-driven learning experiences fueled by Essential Questions offering flexible learning paths, it can be the ticket to success. Here is a closer look at three components of effectively using technology as a tool for digital differentiation. Note: The interactive graphics you see below have been updated. They can be found in a newer post on this blog.
Grades 6-8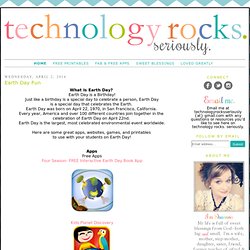 What is Earth Day? Earth Day is a Birthday! Just like a birthday is a special day to celebrate a person, Earth Day is a special day that celebrates the Earth.
technology rocks. seriously.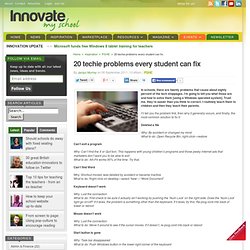 20 techie problems every student can fix
In schools, there are twenty problems that cause about eighty percent of the tech stoppages. I'm going to tell you what those are and how to solve them [using a Windows operated system]. Trust me, they're easier than you think to correct. I routinely teach them to children and then they teach their parents. I'll tell you the problem first, then why it generally occurs, and finally, the most common solution to fix it:
Mr. Byrne Teaches
Pages This Blog Linked From Here The Web Thursday, March 13, 2014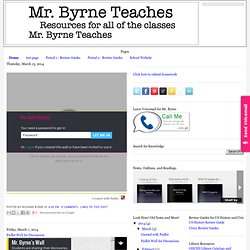 Free Blog Backgrounds
Blogger Backgrounds | Shabby Blogs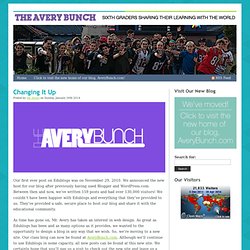 Posted by Mr. Avery on Sunday, January 26th 2014 Our first ever post on Edublogs was on November 29, 2010. We announced the new host for our blog after previously having used Blogger and WordPress.com. Between then and now, we've written 159 posts and had over 130,000 visitors!
Mr. Avery's Classroom Blog
joycevalenza
I'm a teacher, get me OUTSIDE here!
Each week, we have blogged, commented and conversed about a wide range of topics. Typical School Day Recess Activities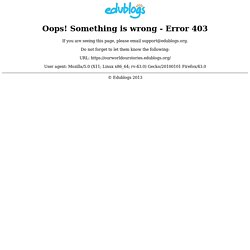 Our World, Our Stories « Primary Students Connecting and Sharing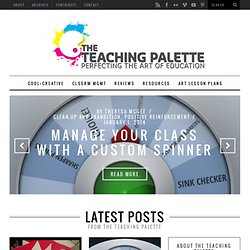 The Top 20 Teacher Blogs The Teaching Palette was thrilled to learn it had been named one of Scholastic Instructor Magazine's Top 20 Teacher Blogs. Read more. As Seen in School Arts and NAEA News The Teaching Palette was honored to be featured in both School Arts Magazine and National Art Education Association (NAEA) News.