Tattoos
circle all of the time on we heart it / visual bookmark #38048916
Zombie defense
DSC04523s.jpg (600×819)
Tattoo Brighton
Tattoo Brighton
Tattoo Brighton (trigger finger!)
_lwkbluMQJF1qifhbzo8_500.jpg (500×375)
_lwkbluMQJF1qifhbzo7_500.jpg (500×333)
Tattoo Brighton
Tattoo Brighton (lucykidorable: I like that owl)
Tattoo Brighton
Tattoo Brighton (Freedom's just another word for … nothing left to...)
Tattoo Brighton (briannamariee: me :))
Tattoo Brighton
Last summer my bestie and I took a road trip to CO to see the Avett Brothers in concert in Boulder and Red Rocks. It was one of the most awesome and beautiful trips I've ever taken. While in Denver we thought we might get a tattoo commemorate the trip, but not knowing any local artists, and not having a whole lot of extra time to do the tattoos we put it off til later. This last January we finally made our appointment.
Last summer my bestie and I took a road trip to CO
tattoos-by-xoil-9.jpg (473×681)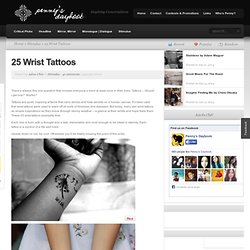 There's always this one question that crosses everyone's mind at least once in their lives : Tattoos – Should I get one? Yes/No? Tattoos are quiet, inspiring artwork that carry stories and hide secrets on a human canvas. It's been said that wrist tattoos were used to ward off all sorts of illnesses and diseases. But today, many see wrist tattoos as simple inspirations as they brave through stormy weather – a glance at their wrists and hope fuels them. These 25 wrist tattoos exemplify that.