Systems-thinking
Knowledge Management
Yes, knowledge management is the hottest subject of the day. The question is: what is this activity called knowledge management, and why is it so important to each and every one of us?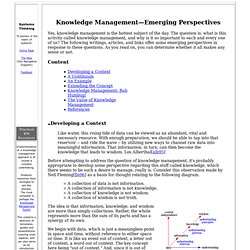 Enjoy the Journey
© Copyright Carter McNamara, MBA, PhD, Authenticity Consulting, LLC .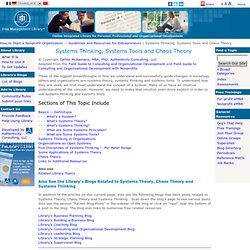 World Talk Radio - STEVE HAINES LIVE: Revolutionizing How the Wo
World Talk Radio - Where the World Comes to Talk Download our mobile apps to access live contents. Welcome to World Talk Radio STAY CONNECTED TO World Talk Radio RSS Feeds
The Global Resource Portal is your personal access to the world of Systems Thinking. It is the premier clearinghouse for Systems Thinking resources from around the world. The Portal has the most valuable and comprehensive listing of resources.
Systems Thinking World Wide Portal: Alphabetized_Master_List