Sustainable food
WWF Fischratgeber. Slow Fish - Local Sustainable Fish. Fish: It's a slippery issue.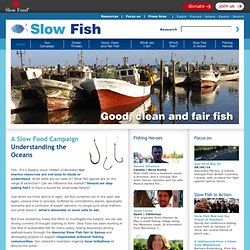 Hidden underwater, our marine resources are not easy to study or understand. What state are our seas in? Marine Stewardship Council. FAO - Zona pesca. FoodWatch. Foodwatch is an independent, non-profit organisation that exposes food-industry practices that are not in the interests of consumers. foodwatch fights for the right of consumers to know exactly what they are buying and to enjoy good food that is healthy and uncontaminated. foodwatch was founded in 2002 in Germany by former Greenpeace director Thilo Bode and has offices in Berlin and Amsterdam.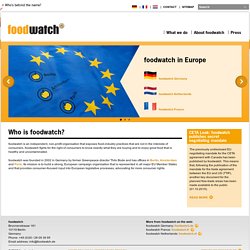 Its mission is to build a strong, European campaign organisation that is represented in all major EU Member States and that provides consumer-focused input into European legislative processes, advocating for more consumer rights.
---