Projects
Our websites use cookies Cookies are small text files placed on your computer by some websites, including ours. They allow us to give you the best browsing experience possible and help us understand how you use our site.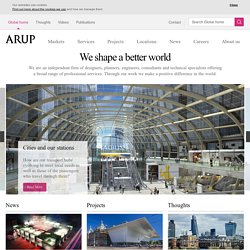 The Technology Strategy Board has committed up to £8m to fund the costs of building performance evaluation studies on domestic and non-domestic buildings. We will be funding individual companies and other organisations responsible for buildings for the total cost of evaluating the performance of case study buildings they design, build, own and/or operate. This will help builders and developers to deliver more efficient, better performing buildings. Studies on domestic buildings will cover either the period immediately post construction and into early occupation (Phase 1 studies), or a period of two years in-use for buildings less than 2 years old (Phase 2 studies). Similarly, non-domestic building studies will be either for buildings under construction and nearing completion (Under Construction) to cover the period spanning completion and early occupation, or those in use and no more than 3 years old (In-Use).
Building Performance Evaluation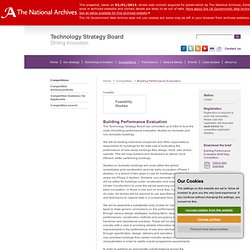 EcoFlash Apps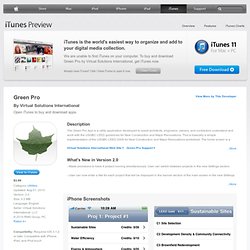 Description The Green Pro App is a utility application developed to assist architects, engineers, owners, and contractors understand and work with the USGBC LEED guidelines for New Construction and Major Renovations. This is basically a simple implementation of the USGBC LEED 2009 for New Construction and Major Renovations worksheet. The home screen is a division of the major sections of the worksheet that the user can tap on to drill down into the respective Prerequisites and Credits. Once a user taps on the desired Prerequisite or Credit of interest, the App takes the user to a page that lists the Credit "Title", the "Intent" of the Credit as given in the documentation, and the "Potential Technologies and Strategies" as given in the documentation.
Green Pro for iPhone, iPod touch, and iPad on the iTunes App Store
Construction Estimating Software UserView | 2013 We surveyed the construction industry to better understand the use and effectiveness of construction estimating software. Our report compares the effectiveness of estimating with spreadsheets against estimating projects with construction estimating software.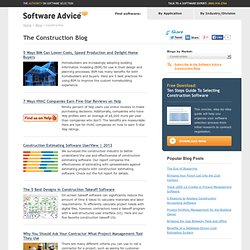 Construction Articles, News & Best Practices Guides | Construction Software Advice Blog
OPOWER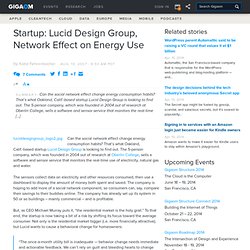 Startup: Lucid Design Group, Network Effect on Energy Use
Can the social network effect change energy consumption habits? That's what Oakland, Calif.-based startup Lucid Design Group is looking to find out. The 5-person company, which was founded in 2004 out of research at Oberlin College, sells a software and sensor service that monitors the real-time use of electricity, natural gas and water. The sensors collect data on electricity and other resources consumed, then use a dashboard to display the amount of money both spent and saved.
Lucid Design Group - Building Dashboard® - Making energy and water use visible in real time on the web
CASE Design, Inc. | BIM Consulting | LEED Consulting | BIM Coordination | New York, NY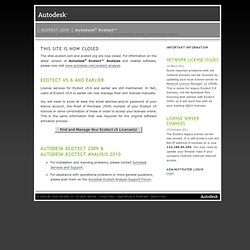 Ecotect
The sites ecotect.com and ecotect.org are now closed. For information on the latest version of Autodesk® Ecotect™ Analysis and related software, please now visit www.autodesk.com/ecotect-analysis. Ecotect v5.6 and Earlier License services for Ecotect v5.6 and earlier are still maintained. In fact, users of Ecotect v5.6 or earlier can now manage their own licenses manually.
© 2013 Autodesk, Inc. All rights reserved. Use of the service is subject to the Homestyler Terms of Use. Trademarks Autodesk is a registered trademarks or trademarks of Autodesk, Inc., and/or its subsidiaries and/or affiliates.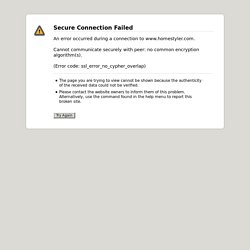 Welcome to YouTube! The location filter shows you popular videos from the selected country or region on lists like Most Viewed and in search results.To change your location filter, please use the links in the footer at the bottom of the page. Click "OK" to accept this setting, or click "Cancel" to set your location filter to "Worldwide".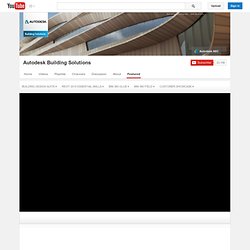 AutodeskBuilding's Channel
Understand and improve the environmental impact of your designs. Includes calculation of carbon footprint. Real-time feedback with Environmental Impact Dashboard, and handy find Similar Material tool. Life Cycle Assessment (LCA) When determining the environmental impact of a product, LCA looks at everything that happens in the production, use, and final disposal of the product.
Labs: SustainabilityXpress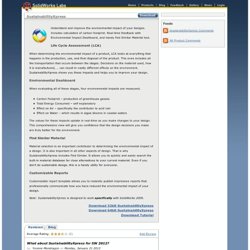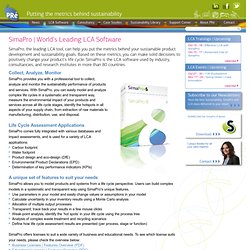 SimaPro LCA software
Sustainability Metrics tools for data collection, product modelling and reporting. Select the sustainability metrics tools to measure, engage, manage and report your product portfolio performance. Our tools will empower your business teams to autonomously drive sustainability performance. The world's leading LCA software chosen by industry, research institutes, and consultants in more than 80 countries. SimaPro has all of the features you would expect from a professional LCA software package. New version SimaPro 8 is equipped with a the renewed ecoinvent v3 database.
PLM (Product Life Cycle Management) Solutions, 3D Simulation sof
Social & Collaborative Apps 3D Modeling Apps Content and Simulation Apps
brings together all the elements required to create and invest in small to medium sized renewable energy installations in the UK. We cater for both domestic and commercial customers. has developed a renewable energy estimation model.
About RenSMART