The Teams
Super Bowl : Troy Polamalu élu défenseur de l'année | FOOT-US.COM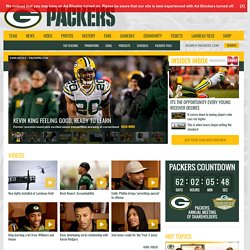 The Green Bay Packers announced plans for the ninth 'Green Bay Packers Tailgate Tour,' set for April 15-19. This year's tour includes two stops in Michigan, in addition to three Wisconsin stops, to visit with fans and thank them in person for their support. Tour celebrities will include Packers President/CEO Mark Murphy, players Jarrett Bush, Brad Jones and Mason Crosby, and Packers alumni Paul Coffman, Lynn Dickey and James Lofton. The tailgate parties will welcome the players and alumni arriving at each location at 6 p.m., and will run until 8:30 p.m., except in Merrill, where the tailgate party will take place from 12:30 to 3 p.m. A local non-profit organization will host each party which will feature food, giveaways, question-and-answer sessions and autographs. Tailgate party tickets cost $30.
L'attaque des Packers - Football Américain et NFL
Avant la saison 2010, beaucoup d'experts voyaient les Packers au Superbowl. Cependant, le chemin n'a pas été aussi facile que cela. L'équipe de Mc Carthy a subi de lourdes pertes à cause des blessures durant la saison régulière dont le coureur Ryan Grant. Néanmoins garce à une escouade offensive extrêmement performante, les Packers ont pu surmonté ces obstacles pour atteindre l'étape ultime du championnat.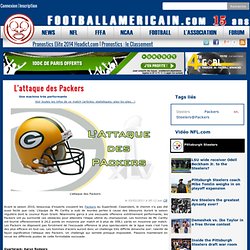 Videos: Driver's quest
Lil Wayne – Green & Yellow