Stumbling Along
The coolest invention this year! (was invented two years ago) - Yahoo! News. I've written before about my preference for cheap, ubiquitous tech over flashy and expensive gadgets.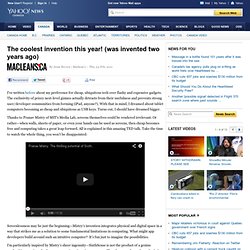 The exclusivity of pricey next-level gizmos actually detracts from their usefulness and prevents strong user/developer communities from forming (iPad, anyone?). With that in mind, I dreamed about tablet computers becoming as cheap and ubiquitous as USB keys. Eight great gadgets for college dorms | All the latest gadgets: the Gadget... It's almost time for college students to begin fall classes, so I thought it would be good to compile a list of gadgets for college dorms and apartments.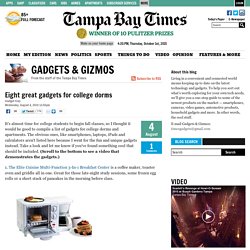 The obvious ones, like smartphones, laptops, iPads and calculators aren't listed here because I went for the fun and unique gadgets instead. Take a look and let me know if you've found something cool that should be included. (Scroll to the bottom to see a video that demonstrates the gadgets.) 1. Cool Tools. [This is out of stock on Amazon.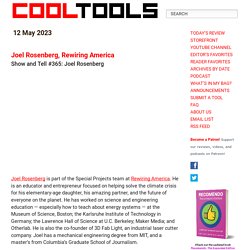 I can't find another source for this particular battery. If you know where to get them, please post in the comments. -- Mark] I've been a road warrior for years now, and have gone through over a dozen different Portable USB batteries – they have all either broken (Looking at you, fancy LiPoly chargers!) , I've lost them, or I outgrew their capacity. Capacity is the name of the game with this little device! Soap Making Instructions | Soap Making Recipes and Tutorials | Teach Soap. The Origin of Words and Names. The English language has developed from an Anglo-Saxon base of common words: household words, parts of the body, common animals, natural elements, most pronouns, prepositions, conjunctions and auxiliary verbs.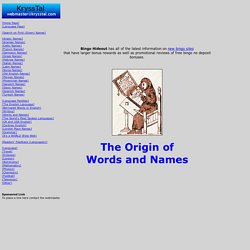 Other modern words in English have developed from five sources. These are discussed below. That girl... That quilt...: Have a Stitchin Weekend. I spend a lot of my week days sketching and dreaming about new projects and then I sew a lot on the weekends.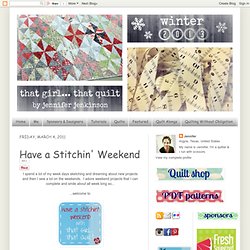 I adore weekend projects that I can complete and smile about all week long so... ...welcome to. Persephone Magazine &124; Blog &124; The Lazy Lady's Guide to... StumbleUpon. How to Make Sassy Water To Flatten Your Belly. 101 Ways to be Happy. Do you want to be happy?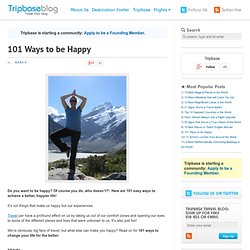 Of course you do, who doesn't?! Here are 101 easy ways to achieve a better, happier life! It's not things that make us happy but our experiences. Travel can have a profound effect on us by taking us out of our comfort zones and opening our eyes to some of the different places and lives that were unknown to us.
---