System Architecture
If you've ever had to juggle numerous projects and clients at one time you know just how challenging it can be to keep the project organized and running smoothly. Imagine having five to ten projects going consecutively, with multiple clients and multiple employees you need to communicate effectively with. Each project has its own unique requirements, pushing even the best project manager's skills to the limit.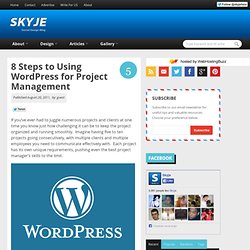 8 Steps to Using WordPress for Project Management
Dealing With Difficult Clients
Clients come in all stripes. But difficult clients come in archetypes: The Naysayer, The Answer Man, The Linebacker, The Xenophobe. If you can recognize them, you'll be better equipped to create a rewarding, lasting, and headache-free client relationship.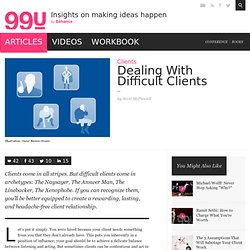 If you know anything about magic, you know that the best tricks are the ones that are the most simple to perform. Levitation relies on pulleys, floating dollars need thread, and the disappearing coin depends on hidden pockets; all of the most remarkable tricks have the most "obvious" explanations.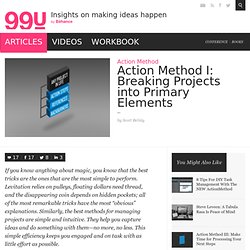 Action Method I: Breaking Projects into Primary Elements
Video
Video
Video
WASHINGTON (AFP) - Google shook up the mobile phone industry Monday with the announcement it is buying US handset maker Motorola Mobility for $12.5 billion in cash in a bid to extend the reach of its Android platform.
Google buying Motorola Mobility for $12.5 bn - The Botswana Gazette
Sybase IQ Gains Beefier Analysis Capabilities - Software - Information Management
Video