Stuff
popurls® | the genuine news aggregator for the latest web buzz
Do you have the G-Factor? Your journey - and your flight - matter and who better than SeatGuru to make sure you have the best one possible. No one knows cabin comfort like SeatGuru: we've been helping travelers choose the best airline seat for over ten years. And now we've condensed all our knowledge into our new Guru Factor ("G-Factor") rating so you can choose the best possible flight for your journey. The G-Factor gives you comprehensive yet clear information about what to expect from the overall flight experience. With our newly launched flight comparison search engine, SeatGuru not only finds you the cheapest flights but just as importantly gives you our G-Factor recommendation for each flight option.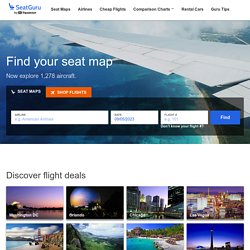 Airline Seating Charts - Best Airplane Seats - SeatGuru
Kongregate: Play free games online
Dies und das – kostenloses Bier, Tradoria Gutschein, 20% auf Spiele bei Müller (z.B. Fallout New Vegas) und Linsenpate » Tradoria, Gutschein, Göller, Dailydeal, Neukunden, Fallout » myDealZ.de
Es gibt mal wieder eine Zusammenstellung verschiedener Angebote aus HUKD und was sonst noch eingetrudelt ist. Richtig heiß wird gerade das kostenlose 6Pack Göller von dork (lasst es brennen). Dort gibt es ein 6Pack pro Haushalt geschenkt, wenn man Göller seine Meinung zum neuen Design hinterlässt. Seid fair und gebt euch ein wenig Mühe. Ob die kleine Brauerei mit dem Ansturm zurecht kommen wird, wird sich wohl aber erst zeigen.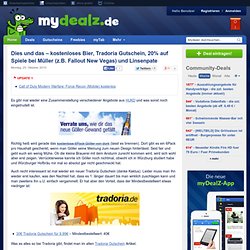 Iniwoo.net ? Graphics can Talk!