Steve Jobs
Steve Jobs: From Garage to World's Most Valuable Company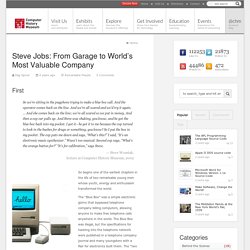 First
[Steve Jobs is the most consequential figure in the history of design.
Reading "Steve Jobs": The Upside Of Unreasonable Demands | Co. Design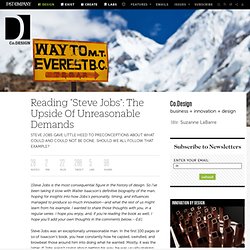 50 Graphic tributes to Steve Jobs
With the passing of Steve Jobs this month, designers around the world are creating tributes. Considering the impact Jobs had on the technology and design fields, it's not surprising to see the number of creative designs created to pay homage to his legacy.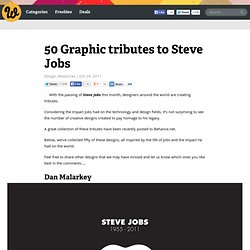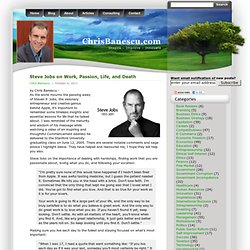 by Chris Banescu - As the world mourns the passing away of Steven P.
Steve Jobs on Work, Passion, Life, and Death | ChrisBanescu.com
Steve Jobs Day
jonathan mak
Steven Paul "Steve" Jobs (/ˈdʒɒbz/; February 24, 1955 – October 5, 2011)[5][6] was an American entrepreneur,[7] marketer,[8] and inventor,[9] who was the co-founder (along with Steve Wozniak and Ronald Wayne), chairman, and CEO of Apple Inc. Through Apple, he is widely recognized as a charismatic pioneer of the personal computer revolution[10][11] and for his influential career in the computer and consumer electronics fields, transforming "one industry after another, from computers and smartphones to music and movies".[12] Jobs also co-founded and served as chief executive of Pixar Animation Studios; he became a member of the board of directors of The Walt Disney Company in 2006, when Disney acquired Pixar. Jobs was among the first to see the commercial potential of Xerox PARC's mouse-driven graphical user interface, which led to the creation of the Apple Lisa and, one year later, the Macintosh.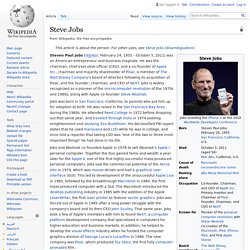 Encore: Steve Jobs in video — Apple News, Tips and Reviews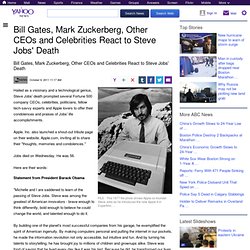 Bill Gates, Mark Zuckerberg, Other CEOs and Celebrities React to Steve Jobs' Death
Hailed as a visionary and a technological genius, Steve Jobs' death prompted several Fortune 500 company CEOs, celebrities, politicians, fellow tech-savvy experts and Apple lovers to offer their condolences and praises of Jobs' life accomplishments. Apple, Inc. also launched a shout-out tribute page on their website, Apple.com, inviting all to share their "thoughts, memories and condolences."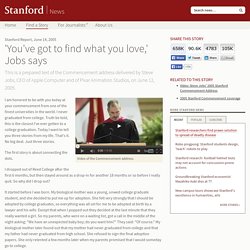 Video of the Commencement address. I am honored to be with you today at your commencement from one of the finest universities in the world. I never graduated from college.
BBC Mundo - Noticias - El por qué del impacto de la muerte de Jobs en el mundo