Star Wars Fan Films
Lightsaber Choreography Competition X | Official Rules
Star Wars Revelations
Makazie One - Star Wars Fan Film on Vimeo
Bounty Hunter I: The Interview - A Funny Aniboom Animation by Jim Mehsling
Bounty Hunter II: Pit of Carkoon - A 'Star Wars' Aniboom Animation by Jim Mehsling
Star Wars - Contract of Evil (Full Version)
Star Wars Fan Film Challenge 2011 Winners Best Action Hero!
Dark Resurrection Vol. 1 - FULL MOVIE - ENGLISH SUB
Dark Resurrection vol.0 - FULL MOVIE (official)
Star Wars Fan Film The Secret In The Sand Special Edition
Star Wars Fan Film - Essence of the Force
StarWars The Old Republic "Hope" Fan Film 2012
Mark Valley vs. Drew Mazanec
@jamieSWB - Star Wars Begins - The Complete Documentary on Vimeo
Star Wars: Revelations (2005)
Everyone has heard of Darth Vader, the infamous Star Wars villain we all love to fear, created by George Lucas and brought to life by Dave Prowse MBE, but people may not be so familiar with the story of the multi-talented man behind the mask. It required someone exceptional to turn a helmeted costume into the principal character in the highest grossing film series in cinema history - that someone was Dave Prowse. The towering, physical presence of the 6ft 7" bodybuilder was ideally suited to personify the intimidating Darth Vader. Straight from the Force's Mouth takes us behind the scenes of Star Wars and documents how this extraordinary man took on the role of the menacing central character to creating one of the most iconic villains in cinema history. In this book of memoirs, Dave shares his journey from disadvantaged child and poor student to champion weightlifter and international film star.
The Official Dave Prowse Web Site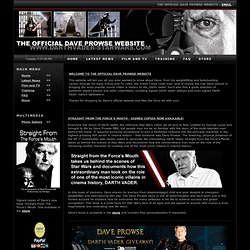 LEGO STAR WARS TRILOGY
Star Wars Episode III: A Lost Hope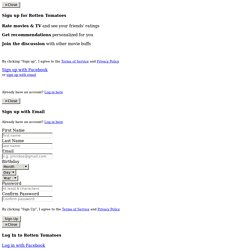 All Critics (71) | Top Critics (20) | Fresh (66) | Rotten (5) | DVD (24) What places it a sizable cut about the routine is its spectacular visual effects, the best since Stanley Kubrick's 2001. There's no breather in the picture, no lyricism; the only attempt at beauty is in the double sunset. George Lucas, who made American Graffiti, has put together a sci-fi film that draws on any number of associations. Star Wars is both amazing and familiar. A grand and glorious film that may well be the smash hit of 1977, and certainly is the best movie of the year so far.
Star Wars: Episode IV - A New Hope