Star Wars Fan Films
Lightsaber Choreography Competition X | Official Rules
Star Wars Revelations
Makazie One - Star Wars Fan Film on Vimeo
Bounty Hunter I: The Interview - A Funny Aniboom Animation by Jim Mehsling
Bounty Hunter II: Pit of Carkoon - A 'Star Wars' Aniboom Animation by Jim Mehsling
Star Wars - Contract of Evil (Full Version)
Star Wars Fan Film Challenge 2011 Winners Best Action Hero!
Dark Resurrection Vol. 1 - FULL MOVIE - ENGLISH SUB
Dark Resurrection vol.0 - FULL MOVIE (official)
Star Wars Fan Film The Secret In The Sand Special Edition
Star Wars Fan Film - Essence of the Force
StarWars The Old Republic "Hope" Fan Film 2012
Mark Valley vs. Drew Mazanec
@jamieSWB - Star Wars Begins - The Complete Documentary on Vimeo
Star Wars: Revelations (2005)
George Lucas In Love Video
The Official Dave Prowse Web Site
LEGO STAR WARS TRILOGY
Star Wars Episode III: A Lost Hope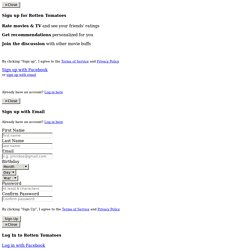 All Critics (71) | Top Critics (21) | Fresh (66) | Rotten (5) | DVD (24) What places it a sizable cut about the routine is its spectacular visual effects, the best since Stanley Kubrick's 2001.
Star Wars: Episode IV - A New Hope