Fantasy Sports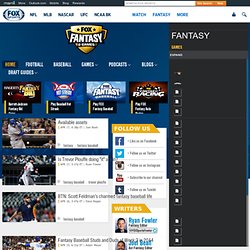 Barrett-Jackson Fantasy Bid Game Play Baseball Hot Streak Play FOX Fantasy Baseball Play FOX Fantasy Auto Racing Available assets
FOX Fantasy & Games
FOX Fantasy Football
NBA Fantasy Draft Center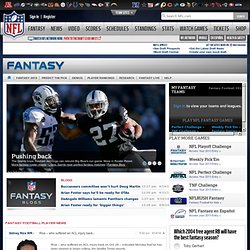 Despite numerous reports to the contrary, Thomas didn't suffer a separated shoulder during the Super Bowl and has been working out with Peyton Manning at Duke University, the Denver Post reports. Impacts: Thomas apparently missed the first day of Manning's offseason workout, which led to the speculation that the wideout was still hurt. It's unclear how much Thomas is working out with Manning, but he'll likely take it easy until he's completely healthy. Thomas is a free agent after this season and could garner a big contract, if he can show that he's over the shoulder injury.
NFL Fantasy Football
Fantasy Games On ESPN
Rockies bring in Michael McKenryby Chris Cwik | CBSSports.com (2:14 pm ET) The Rockies have signed catcher Michael McKenry to a minor-league deal. McKenry spent last season with the Pirates, but was taken off the team's 40-man roster earlier in the offseason.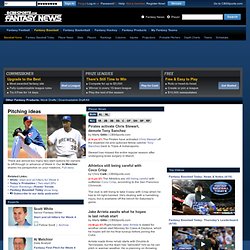 Fantasy Sports News
Fantasy Sports On CBS Sports