Spirituality
Author Kabir Quote All Know That The Drop Merges
Some of Einstein's Writings on Science and Religion
I believe in Spinoza's God who reveals Himself in the orderly harmony of what exists, not in a God who concerns himself with fates and actions of human beings. —Albert EinsteinMore on this quotation Extra white space has been introduced on these pages to make the material easier to read. Einstein's paragraphs have been broken up, but can be identified because on most pages they begin with an enlarged letter. The photograph of Einstein is taken from Bucky and Weakland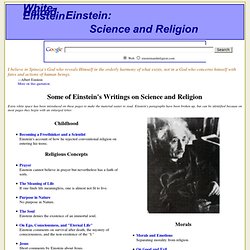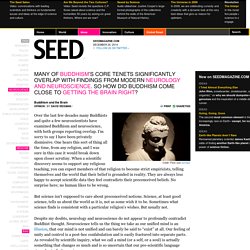 Credit: Flickr user eschipul Over the last few decades many Buddhists and quite a few neuroscientists have examined Buddhism and neuroscience, with both groups reporting overlap. I'm sorry to say I have been privately dismissive. One hears this sort of thing all the time, from any religion, and I was sure in this case it would break down upon closer scrutiny.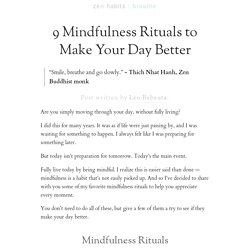 "Smile, breathe and go slowly." - Thich Nhat Hanh, Zen Buddhist monk Post written by Leo Babauta. Are you simply moving through your day, without fully living? I did this for many years. Welcome! Religion, or at least religious inquiry, is something that virtually all humans have in common. In all corners of the world and in all eras of history, people have wondered about the meaning of life, how to make the best of it, what happens afterwards, and if there is anyone or anything "out there." The goal of ReligionFacts is to provide free, reliable information — "just the facts" — on the various answers that have been given to these questions, as well as the rituals and customs that go along with them. This very broad definition means that we have articles on a wide variety of world religions and belief systems, both ancient and modern.
The Magical Athenaeum is the largest collection of magickal PDF books on the internet, with several hundred files. The resource is maintained by Asiya's Shadows. Books are in the Adobe Portable Document Format (PDF) and may be viewed and printed using Adobe Reader. Magical Athenaeum Paganism & Witchcraft The Odin Brotherhood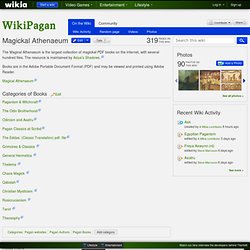 [spirit home] [daily angelbyte] [prayer healing] [weekly blog] [spiritual coaching] [who we are] [elsanotes] [instant readings] [daily course in miracles] [spirit sites] [Hafiz] [Anthony de Mello] [inspirations] [Stefan Nadzo] [Why Badstuff Happens] [Letter to God] On Twitter On Facebook Nothing you can do can change Eternal Love.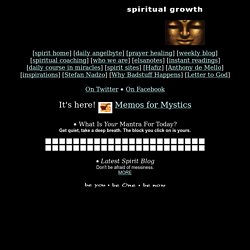 Registration Closed!!! The TPOC is currently going through a major revamp/reprogram. New options will be available to everybody as well as regular classes. We are working as fast as we can with limited time to get all the background programming finished and up to date.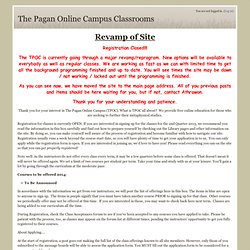 The Pagan Online Campus Classrooms
Auras - Occult 100: Book of Shadows, Occult Archive & Spells & Rituals Page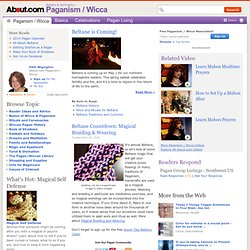 Try some scrying at Imbolc.Image © Getty Images;Licensed to About.com Scrying is the act of staring into something - often a shiny surface, but not always - for the purpose of divination. Visions and images are then interpreted intuitively by the individual doing the scrying. Many people prefer to scry using shiny surfaces - mirror, a crystal ball, even water - but another popular method is that of fire scrying. Because Imbolc is a festival of fire, you may want to try this scrying technique using the element of fire, which is associated with change, destruction and renewal.
A Modern Herbal Home Page
The hyper-text version of... A Modern Herbal, first published in 1931, by Mrs. M. Grieve, contains Medicinal, Culinary, Cosmetic and Economic Properties, Cultivation and Folk-Lore of Herbs. Plant & Herb Index More than 800 varieties of herbs & plants.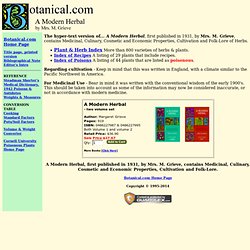 © Copyright Esoteric Oils CC and Sallamander Concepts (Pty) Ltd 1998 - 2014. The entire content of this website is copyrighted - including text, photographs, logos, metatags etc., and no part whatsoever may be copied and used - privately, for educational purposes or publishing or for commercial application - without the written permission of Sallamander Concepts (Pty) Ltd. Unauthorized copying or use of any of our copyrighted material may result in both criminal and civil action.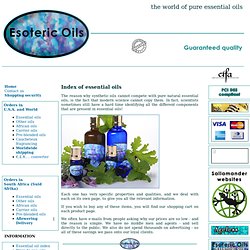 Index of essential oils.