Spirituality
Author Kabir Quote All Know That The Drop Merges
Some of Einstein's Writings on Science and Religion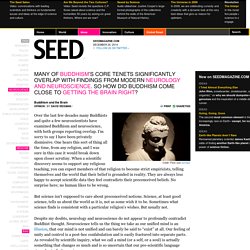 Credit: Flickr user eschipul Over the last few decades many Buddhists and quite a few neuroscientists have examined Buddhism and neuroscience, with both groups reporting overlap. I'm sorry to say I have been privately dismissive. One hears this sort of thing all the time, from any religion, and I was sure in this case it would break down upon closer scrutiny.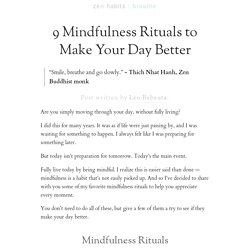 "Smile, breathe and go slowly." - Thich Nhat Hanh, Zen Buddhist monk Post written by Leo Babauta. Are you simply moving through your day, without fully living? I did this for many years.
The Magical Athenaeum is the largest collection of magickal PDF books on the internet, with several hundred files. The resource is maintained by Asiya's Shadows. Books are in the Adobe Portable Document Format (PDF) and may be viewed and printed using Adobe Reader. Magical Athenaeum Paganism & Witchcraft The Odin Brotherhood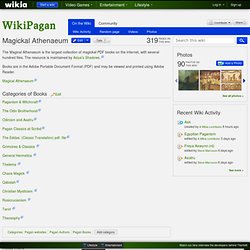 The Pagan Online Campus Classrooms
Auras - Occult 100: Book of Shadows, Occult Archive & Spells & Rituals Page
A Modern Herbal Home Page
The hyper-text version of... A Modern Herbal, first published in 1931, by Mrs. M. Grieve, contains Medicinal, Culinary, Cosmetic and Economic Properties, Cultivation and Folk-Lore of Herbs. Plant & Herb Index More than 800 varieties of herbs & plants.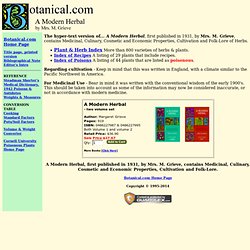 © Copyright Esoteric Oils CC and Sallamander Concepts (Pty) Ltd 1998 - 2013. The entire content of this website is copyrighted - including text, photographs, logos, metatags etc., and no part whatsoever may be copied and used - privately, for educational purposes or publishing or for commercial application - without the written permission of Sallamander Concepts (Pty) Ltd. Unauthorized copying or use of any of our copyrighted material may result in both criminal and civil action.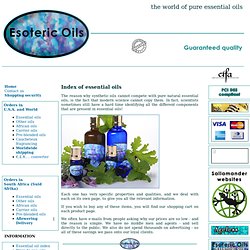 Index of essential oils.