Tips & Tricks
Adventure Komplettlösung Saves Demos Patches Screenshots Info Spiele News
BradyGames
Universal Hint System: Not your ordinary walkthrough. Just the hints you need.
the free strategy guide and walkthrough wiki
Download-Charts: Top 100 Spiele der Woche
Top 10: Die abgefahrensten Spielhallen-Automaten
Mit der Zeit veröffentlichten Hersteller wie Sega und Konami immer neuere Automaten, welche Spieler an die Knöpfe fesseln sollten. Ergebnis jenes "Wettrüstens" sind unglaubliche Arcade-Maschinen, die sich in Sachen Spielspaß und Realismus selbst vor Nextgen-Konsolen nicht verstecken müssen. Doch nach und nach verschwanden die Arcadehallen von der Bildfläche.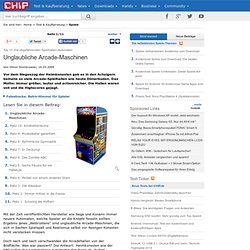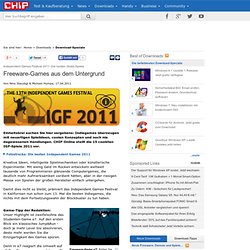 Independent Games Festival 2011: Die besten Gratis-Spiele
Game-Tipp der Redaktion: Unser Highlight ist zweifelsohne das Studenten-Game e7. Auf den ersten Blick ein klassisches Jump&Run - doch je mehr Level Sie absolvieren, desto mehr werden Sie die Einzigartigkeit des Games spüren.
Welcome to DLH.Net
GamingNews