Adventures
Bei Star Trek Online handelt es sich um ein Client-basiertes Sci-Fi-MMORPG, welches sich komplett kostenlos spielen lässt. Als Kapitän eines eigenen Raumschiffes erlebt der Spieler viele spannende Abenteuer, die sich rund um das Star-Trek-Universum drehen.
Star Trek Online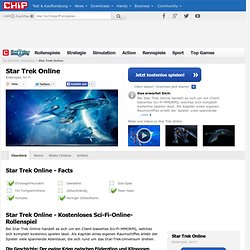 Star Trek Online Free-to-Play
Star Trek Online Free-to-Play | Cryptic Studios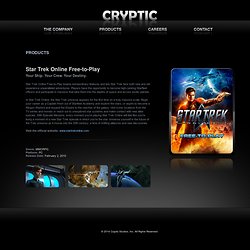 Vollversion: Prince of Persia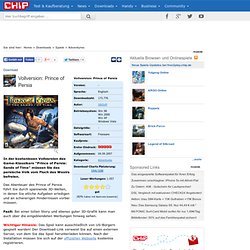 Das Abenteuer des Prince of Persia führt Sie durch spannende 3D-Welten, in denen Sie etliche Aufgaben erledigen und an schwierigen Hindernissen vorbei müssen.
soft
Baphomets Fluch 2.5
Baphomets Fluch 2.5 – Broken Sword 2.5
Acht Monate Entwicklungszeit hat LucasFanGames gebraucht um den Klassiker "Maniac Mansion" in verbesserter Version wiederzubeleben. Aufpoliert wurden das SCUMM-Menü, die Soundeffekte, die Musik und vor allem erstrahlt das Point&Click-Adventure Adventure nun erstmals in 256 Farben auf dem PC.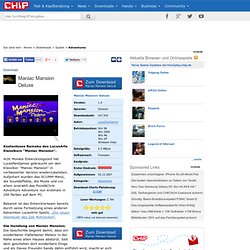 Maniac Mansion Deluxe
Maniac Mansion Mania - Home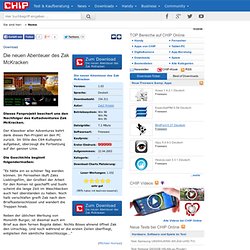 Der Klassiker aller Adventures kehrt dank dieses Fan-Projekt an den PC zurück.
Die neuen Abenteuer des Zak McKracken
Zak McKracken - Between Time and Space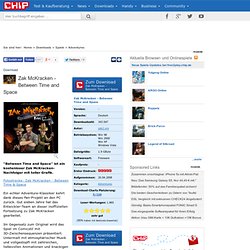 Fotostrecke: Zak McKracken - Between Time & Space
Zak McKracken2 - News - McKracken.net
Wer beim Spielen zwischen Zeit und Raum hängen bleibt, der findet in dieser Komplettlösung Tipps und Tricks, wie die einzelnen Rätsel zu knacken sind.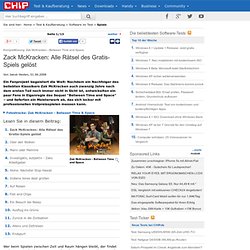 Komplettlösung: Zak McKracken - Between Time and Space
Sam & Max - Abe Lincoln Must Die
Beneath a Steel Sky
In diesem "Point and Click"-Adventure spielen Sie einen Mann namens Robert Foster.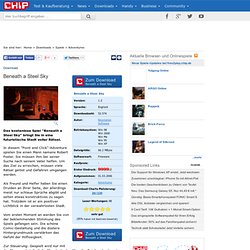 Revolution Software