Special Education
Tech Integration
boardmaker - Boardmaker Plus v.6 tutorials
Best iPad Apps for Autism and Asperger's Syndrome | BookRoom Reviews
I am the mom of a beautiful and amazing son who just happens to have a diagnosis of High Functioning Autism. A few months ago I read an article on Blogher called "The iPad a Near-Miracle for my son." It immediately caught my attention not only because of Shannon's beautiful writing and story, but because I am always looking for opportunities to help our son succeed. I am blessed to have a small career here as a product reviewer, so I bravely contacted a lovely Apple PR person about my story. Apple was able to generously loan me an iPad for Nolan and I to try.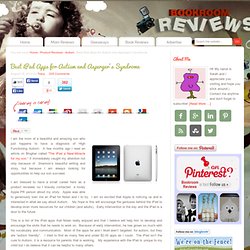 The video is simple, but powerful. In just four minutes it shows how Dennis Lamme Jr., a first-grade special education student in Pittsburgh, uses the iPad to learn letters and numbers. His mother says the tablet keeps him from being frustrated; his teacher verifies the tool allows him to stay on task for long stretches of time.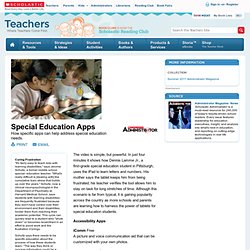 Special Education Apps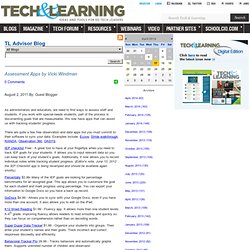 Tech Learning TL Advisor Blog and Ed Tech Ticker Blogs from TL Blog Staff – TechLearning.com
IEP checklist Free - A great tool to have at your fingertips when you need to track IEP goals for your students. It allows you to input relevant data so you can keep track of your student's goals. Additionally, it now allows you to record individual notes while tracking student progress.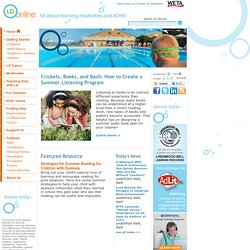 Expert Advice: How can I help my son's teachers to find the best ways to help him learn? Question: My 14-year-old son has been diagnosed with Asperger's, ADHD, and bipolar disorder. He has math and science teachers that have no special education training. And he struggles in both these classes.
Try Wikispaces Classroom now. Brand new from Wikispaces. guest|Join|Help|Sign In Actions Navigation HomeAbout UDLAppsAudioBooksFree text to speechGraphic organizersMultimedia and digital storytellingStudy skills toolsLiteracy toolsWriting toolsCollaborative toolsResearch toolsMath toolsTools That Compensate for Handwriting IssuesHelpful AppsAdditional free toolsAdditional strategiesUseful linksAbout KarenAbout Joyce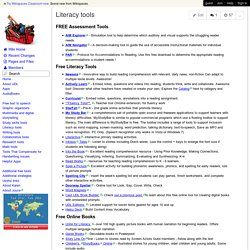 udtechtoolkit - Literacy tools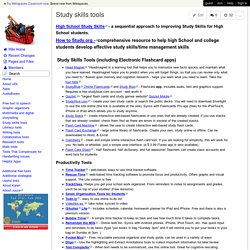 Try Wikispaces Classroom now. Brand new from Wikispaces. guest|Join|Help|Sign In Actions Navigation HomeAbout UDLAppsAudioBooksFree text to speechGraphic organizersMultimedia and digital storytellingStudy skills toolsLiteracy toolsWriting toolsCollaborative toolsResearch toolsMath toolsTools That Compensate for Handwriting IssuesHelpful AppsAdditional free toolsAdditional strategiesUseful linksAbout KarenAbout Joyce
udtechtoolkit - Study skills tools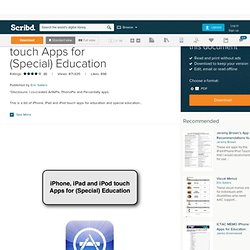 Speech and Language Apps IconApp Title App Description