Special Education
With better health as the goal, Genetic Alliance puts genetic and genomic information into context for individuals and families. Our tools increase access to services and provide the information people need, when they need it. From family health history to whole genome sequencing, our combination of accessible, culturally competent print and web resources, multimedia, and health information technologies empower people to make healthy decisions.
Advocacy, Education & Empowerment | Genetic Alliance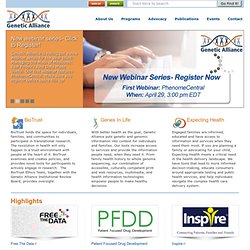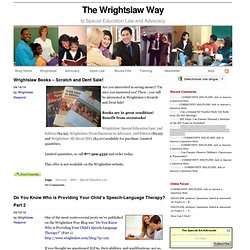 The Wrightslaw Way — to Special Education Law and Advocacy
- by guest blogger Kalman R. Hettleman, former member of the Baltimore school board and former state human resources secretary. Below is my op-ed in the Baltimore Sun on Diane Ravitch and her new best-selling book on school reform.
On Special Education
Special Education Today
CEC Salutes Long-Time Disability Rights Advocate, Congressman George Miller as he Announces Retirement One of Rep. George Miller's first official actions as a member of Congress was to champion the Education of All Handicapped Children Act, what we now call the Individuals with Disabilities Education Act (IDEA). That was nearly 40 years ago. Now, after serving 20 terms in the U.S. House of Representatives, George Miller (D-CA) is retiring.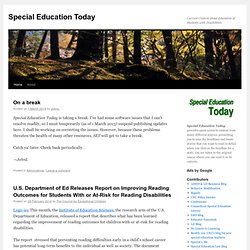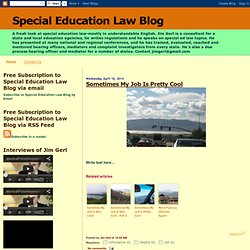 Happy New Year Everybody. I can't believe that 2013 is history. Time for those resolutions.