Special Education
With better health as the goal, Genetic Alliance puts genetic and genomic information into context for individuals and families. Our tools increase access to services and provide the information people need, when they need it. From family health history to whole genome sequencing, our combination of accessible, culturally competent print and web resources, multimedia, and health information technologies empower people to make healthy decisions.
Advocacy, Education & Empowerment | Genetic Alliance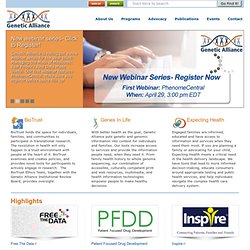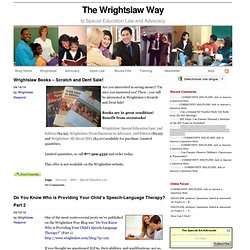 The Wrightslaw Way — to Special Education Law and Advocacy
One of the most controversial posts we've published on the Wrightslaw Way Blog was "Do You Know Who is Providing Your Child's Speech-Language Therapy?" (Part 1)http://www.wrightslaw.com/blog/?p=129
On Special Education
Special Education Today
On a break Special Education Today is taking a break. I've had some software issues that I can't resolve readily, so I must temporarily (as of 1 March 2013) suspend publishing updates here. I shall be working on correcting the issues. However, because these problems threaten the health of many other resources, SET will get to take a break. Catch ya' later.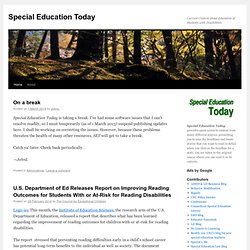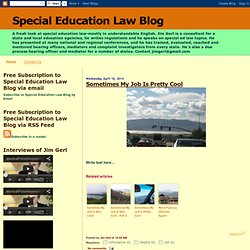 This is the seventh installment in a multi-part series on procedural safeguards under the federal special education law, the Individuals With Disabilities Education Act. I work a lot in this area, so it is near and dear to my heart. Despite the importance of procedural safeguards. however, many issues in this area are misunderstood.