Spanish
Appendix:Spanish phonetic alphabet
Flash Cards
Spanish 3 flashcards and study tools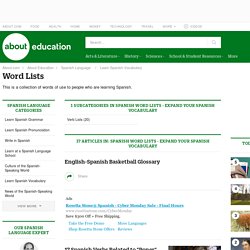 Spanish Word Lists - Expand Your Spanish Vocabulary
This is a collection of words of use to people who are learning Spanish.
About this set Created by: Avachu on December 3, 2007 Subjects: spanish , español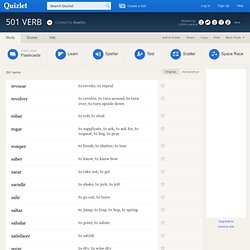 This page is a compilation of useful Spanish translation and language resources for students, teachers, translators, and buyers of translation services. It includes glossaries, dictionaries, articles about Hispanic trends in the United States, and a free translation machine.
Spanish Translation Resources
spanish Flashcards