Software de gestion de proyectos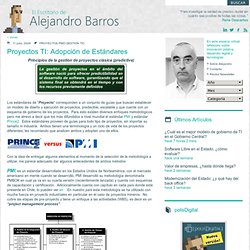 Principios de la gestión de proyectos clásica (predictiva) Los estándares de " Proyecto " corresponden a un conjunto de guías que buscan establecer un modelo de diseño y ejecución de proyectos, predecible, escalable y que cuente con un esquema de gobierno de los proyectos.
Proyectos TI: Adopción de Estándares
Free web based project management software. Free project planning tool and project management tool
5pm - Plans, Prices and Free Trial
Start with a FREE trial - no credit card information required - or get a paid plan right away!
Project Management Software Prices.
Plans & Pricing
Moving to the cloud, pain free
Precios - Wrike - Rentables de los Proyectos de Seguimiento y Planificación de Software
Pricing, Price, Cost
Start your free trial. You'll be up and running in less than a minute. Already have another Basecamp, Breeze, Highrise, Backpack, or Campfire account?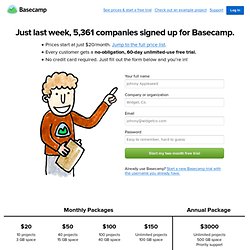 See plans, pricing, and free trial.
Non-profit Pricing Non-profits, schools, and government agencies receive preferred rates on annual plans: Basic $129/yr, Advanced $249/yr, Team $425/yr (additional Creators $79/yr). Contact us for non-profit Enterprise pricing.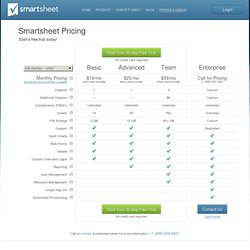 Metrik: Tecnologías para la innovación
surikathealthcare - Inicio
Create an account
Planes de Precios y Prueba Gratuita: Doolphy