SoundMusicMediaCons
Nielsen has new numbers on how we're using TV, mobile, online, and social media in the US.
Nielsen's 2011 media usage numbers: TV and Android still rule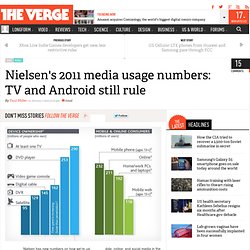 Survey: Nearly one tenth of Americans have "cut the cord" from premium TV
The Power Behind Online Videos? Subtitles
Captions in the video make video searchable by deewu Dec 7
Millions using YouTube Editor to enhance videos after posting — Online Video News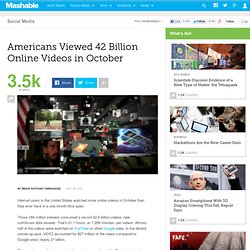 Internet users in the United States watched more online videos in October than they ever have in a one-month time span. Those 184 million viewers consumed a record 42.6 billion videos, new comScore data reveals. That's 21.1 hours, or 1,268 minutes, per viewer.
Americans Viewed 42 Billion Online Videos in October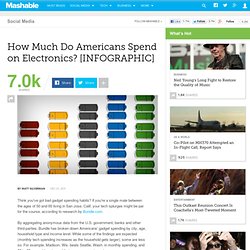 Think you've got bad gadget spending habits? If you're a single male between the ages of 50 and 65 living in San Jose, Calif. your tech splurges might be par for the course, according to research by Bundle.com.
How Much Americans Spend on Electronics [INFOGRAPHIC]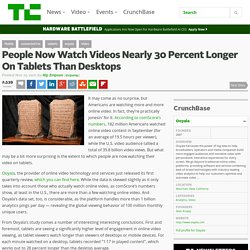 It may come as no surprise, but Americans are watching more and more online video. In fact, they're practically jonesin' for it.
People Now Watch Videos Nearly 30 Percent Longer On Tablets Than Desktops
Did you know that Facebook is one of the top 10 video destinations in the US, with 135m streams per month?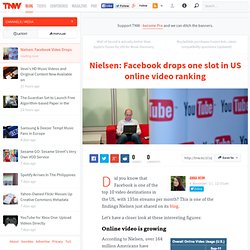 Nielsen: Facebook drops one slot in US online video ranking