Descriptions
Improving Your Social Experience: This Week In Social Media
Welcome to our weekly edition of what's hot in social media news.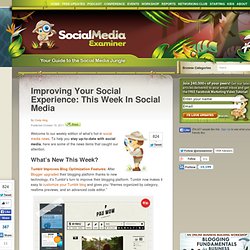 The Ultimate Social Media Guide: 31 Tips for Facebook, Twitter, Google+ And More
More than 30 performance-enhancing tips to energize your online sharing!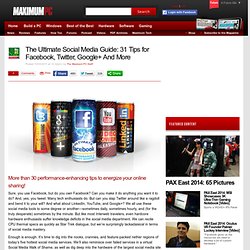 It's not hard to find some general facts and figures about the 5 most popular social media networks. A quick Google search yields a plethora of information thanks to Wikipedia and other related sites.
50 Surprising Facts About Social Media
Why every student should be on Twitter
A lot of students turn their nose up at Twitter still, and it baffles me.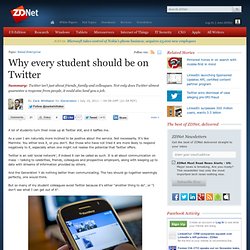 media//Files/Reports/2011/PIP - Social networking sites and our lives.pdf
10 Ways Universities Share Information Using Social Media
Vadim Lavrusik is a new media student at the Columbia University Graduate School of Journalism. He is @lavrusik on Twitter and blogs at Lavrusik.com.