Blogs
Blog | HavingTime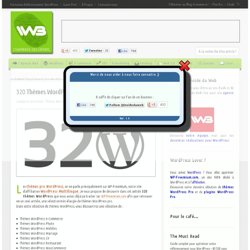 320 Thèmes WordPress Pro - Blog WordPress
L es , on en parle principalement sur WP-Freemium, notre site d'affiliation . Je vous propose de découvrir dans cet article que nous avons déjà pu traiter sur WP-Freemium.com afin que retrouver en un seul article, une sélection très élargie de thèmes WordPress pro. Dans cette sélection de thèmes WordPress, vous découvrirez une sélection de :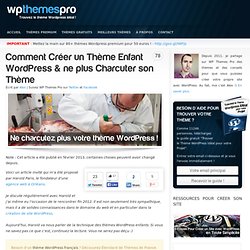 Voici un article invité qui m'a été proposé par Harold Paris, le fondateur d'une agence web à Orléans . Je discute régulièrement avec Harold et j'ai même eu l'occasion de le rencontrer fin 2012. Il est non seulement très sympathique, mais il a de solides connaissances dans le domaine du web et en particulier dans la création de site WordPress . Aujourd'hui, Harold va nous parler de la technique des thèmes WordPress enfants. Si vous ne savez pas ce que c'est, continuez la lecture.
Comment Créer un Thème Enfant WordPress & ne plus Charcuter son Thème
Free & Premium WordPress Themes, Magazine WP Templates and Blog Skins
Looking for the awesome WordPress themes? Here's the place to find them! Welcome to the Free WordPress Themes directory. Search below or check out our new filter and tag interface .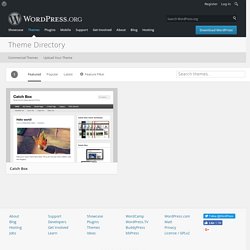 cocoon
Dust & Swallow
P A T A P O O M ♡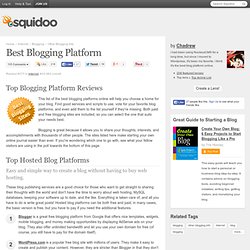 We have a list of the best blogging platforms online to help you choose a home for your blog. Find good services and scripts to use, vote for your favorite blog platforms and even add them to the list yourself. We include both paid and free blogging sites, so you can select the one that suits your needs best. Blogging is great because it allows you to share your thoughts with thousands of other people. The sites we list here make starting a blog easier than ever.
Best Blogging Platform
Blog Software Review 2012 | Best Blogging Software | Compare Blogspot Software - TopTenREVIEWS
The 10 Best Blogging Platforms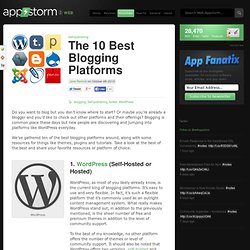 Do you want to blog but you don't know where to start? Or maybe you're already a blogger and you'd like to check out other platforms and their offerings? Blogging is common place these days but new people are discovering and jumping into platforms like WordPress everyday.
The 10 Best Blogging Platforms in 2011
Online merchants are competing for customer attention and loyalty in an Internet landscape where people create their autobiographies across social networks and businesses have to discover a reason to be relevant in that narrative. Blogging, which some suggest is a waning art for individuals, can be a publishing platform for savvy online stores that create content to better engage potential shoppers and build a relationship with them. Ecommerce-related blogs can focus on product information, how-to demonstrations, or even social topics. Examples of good ecommerce blogs include REI and Toms . For businesses that want to blog there are at least two challenges — what to write and how to present the content that is written.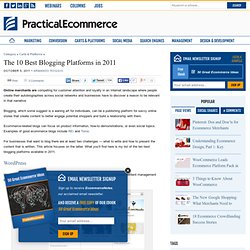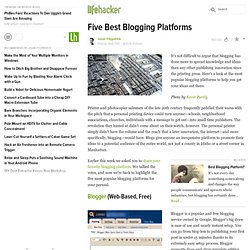 It's not difficult to argue that blogging has done more to spread knowledge and ideas than any other publishing innovation since the printing press. Here's a look at the most popular blogging platforms to help you get your ideas out there. Photo by Kevin Purdy . Printer and photocopier salesmen of the late 20th century frequently peddled their wares with the pitch that a personal printing device could turn anyone—schools, neighborhood associations, churches, individuals with a message to get out—into small time publishers. The revolution they hinted at didn't come about on their watch, however. The personal printer simply didn't have the volume and the reach that a later innovation, the internet—and more specifically, blogging—would have.