Geography
dizzo95's Channel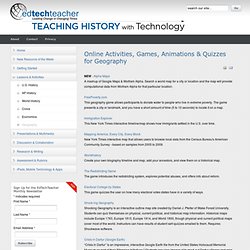 Geography
NEW - Alpha Maps A mashup of Google Maps & Wolfram Alpha. Search a world map for a city or location and the map will provide computational data from Wolfram Alpha for that particular location.
Africa on the Matrix: The Zambezi River
Glen Canyon Dam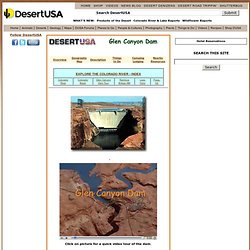 Take a Virtual Tour of the Dam
Athena Review: Rivers Seen from Space: Index
free issue back issues subscribe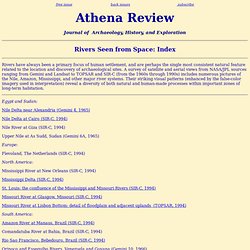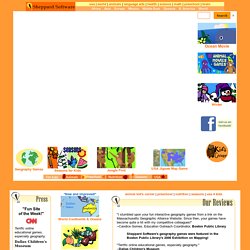 "I stumbled upon your fun interactive geography games from a link on the Massachusetts Geographic Alliance Website. Since then, your games have become quite a hit with my competitive colleagues!"
Earth's physical features
Landforms: Face of the Earth
SOL 2.5 ~ Geography Pop-ups
Explore the Colorado River: Index
desert.htm
Rivers